Bantamweight
Join Date: Oct 2012
Location: Canada, West Coast
Posts: 864
Dana White not happy with Steve Mazzagatti reffing Aldo vs. Edgar
---
Quote:
UFC 156: Dana White not happy with Steve Mazzagatti reffing Aldo vs. Edgar
By Tim Burke on Jan 31, 1:00p 48
UFC president Dana White has never been shy about criticizing officiating in MMA, whether it's judging or refereeing. One of his main targets has been referee Steve Mazzagatti, who has made many questionable calls in the past. Last week it was announced by the Nevada State Athletic Commission that Mazzagatti would be reffing the UFC 156 main event between Jose Aldo and Frankie Edgar. When White was asked about it, he predictably went on a rant (via 5th Round):
Quote:
"I could go off for 45 minutes on officiating over [in Nevada]," White stated over the weekend. "Steve Mazzagatti is the ref reffing the [Aldo vs. Edgar] superfight. What more can I do (while turning his hand into a gun and pulling the trigger against his head)? Mazzagatti is reffing the superfight. What more needs to be said than that?

"I canít do anything. As a promoter, I canít do anything. The fighters can. The fighters can say, ĎOh my God.í They can say, ĎI donít want him,í and they gotta go in and give good cause on why they donít want him."
Acting out the gun to the head thing is a little much, but that's Dana for you. He does have a point about the fighters though. As pointed out last week, the fighters do have a right to voice their concerns about referees before the actual assignment of one to a bout by a commission. For instance, Brock Lesnar's agent (along with a UFC attorney) raised concerns about Mazzagatti working Lesnar's bout with Shane Carwin at UFC 116. The commission elected to name Josh Rosethal as referee instead.
Does every fighter have that kind of pull with the commission? Probably not. Are Aldo or Edgar (or their camps) seriously concerned about this? Who knows. But there is precedent for a fighter voicing their opinions on this sort of thing, so Dana's right. Whether anyone else is bothered about the assignment isn't clear, but White sure thinks they should be:
Quote:
"I can tell you this, if I was a fighter, the last thing I would want to see when I got in the cage is Mazzagatti," White said in closing. "Thatís the last thing I would want to see."
Hopefully this bout doesn't come down to a questionable reffing (or judging) decision. That's about the best we can hope for at this point.
http://www.bloodyelbow.com/2013/1/31...-aldo-vs-edgar
If he's pissed about Mazagatti being named ref he's really gonna have a cow when he sees the judges.

I really hope this fight doesn't get ****ed up by some idiot but I have a feeling unless Aldo knocks Edgar into another life time this isn't gonna be the last time they fight.
---
2013 VIP FFL Champion
THE DRAGON RIDES AGAIN - 12/20/14
Machida - Alves - Cruz - JDS - Weidman - Condit - Pettis - Edgar - Cowboy - Dodson - Okami
This fight should be Mazzagatti proof, both guys are after all clean decisive strikers, Frankie's wrestling isn't really lay and pray. My bigger worry is the undercard fights he could be officiating, Maia/Fitch, Dunham/Tibau, and Silva/Overeem could all end badly thanks to the stasheman.
---
Make the WW division great again
Amateur
Join Date: Oct 2012
Posts: 150
Would rather have Kim Winslow than him.
Who cares about Mazzagatti. More often than not he does a fine job. The real concern should be the judges like Lyoto pointed out.
I'm pretty sure we're looking at controversy no matter what. Maz is super inconsistent sometimes he lets someone almost die others he stops it if a guy trips. And if maz doesn't few a chance the judges are going to royal **** this one.

Sent from my Samsung Galaxy S3
---
Think. It Ain't Illegal Yet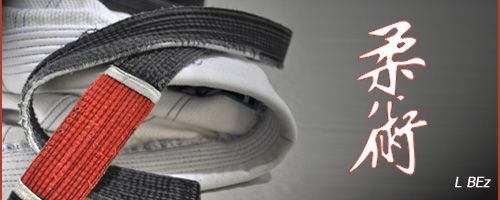 "Discipline Hurts Less Than Regret"
Maz should be refing little league hockey where people's careers are not on the line.
Frankie's fighting so there's bound to be some sort of controversy. The last time there wasn't was over 3 years ago.
---
Rookie Hammer Squad 2015
Frankie Edgar - Dominick Cruz - Jorge Masvidal - Cat Zingano - Holly Holm
Quote:
Who cares about Mazzagatti. More often than not he does a fine job. The real concern should be the judges like Lyoto pointed out.
The problem with Maz is he doesn't understand the rules of a sport he is reffing. If a fighter is winning when they commit a foul that causes the fight to be stopped. The fight is ruled a NC. If you are losing and you commit a foul then its a DQ. In the Jones vs Hamill fight when /Jones was destroying Hamill but he still got DQed because of the elbows.
Frankie's getting knocked clean out, so there'll be nothing for anyone to screw up.
Currently Active Users Viewing This Thread: 1

(0 members and 1 guests)
Posting Rules

You may post new threads

You may post replies

You may not post attachments

You may not edit your posts

---

HTML code is Off

---