Colossal-weight
Join Date: Jan 2010
Posts: 9,844
Quote:
You have to consider the fighter they're facing as well. When was the last time we've seen JDS gas in just the 1st round? Never. Velasquez pushed a pace he couldn't handle. Granted Edgar isn't as active as Velasquez, but he has gassed fighters out in the past.

I, of course, exaggerated when I said Aldo will just get jabbed for 25 minutes, but I don't see it being this exciting fight everyone is making it out to be. It's not like these two are gonna go to war. Edgar is fighting one of the most dangerous strikers in the UFC. He's going to be extra cautious this time around. He'll probably use a gameplan similar to Florian's, just more effective at it.

When was the last time I saw Edgar in a bad fight? His very last one. Henderson vs Edgar 2. One of the worst fights I've seen in recent memory.
Maybe they both won't "go to war". But Edgar was in close to wars 4 times with Bendo and Maynard both twice. All back and forth fights leaving someone busted up, usually Frankie. And Aldo finishes usually being the superior fighter. 1 guy gets rocked and comes back like Rocky. The other is a killer who is precise. It is a great clash of styles.
People seem to underestimate Edgar's fights. Most all of them have been very entertaining in my eyes. I don't see how people say they haven't been. Close fights with some of the best fighters at LW.
I agree that Frankie is the true lightweight champ. He won the rematch with Bendo. I also agree the Edger vs Aldo fight isn't getting enough attention.

I'm excited to see it though.
Flyweight
Join Date: Jul 2010
Posts: 422
this is a massive fight - and yes because frankie isnt technically the LW champ, its not branded as a superfight. but i think it is. frankie won the rematch with benson...

i cant wait. this is huge...
Quote:
this is a massive fight - and yes because frankie isnt technically the LW champ, its not branded as a superfight. but i think it is. frankie won the rematch with benson...

i cant wait. this is huge...
It has been branded a super fight though, look at the poster. They're not even doing specials on Aldo or Edgar.
Sent from
Verticalsports.com Free App
---
2013 VIP FFL Champion
THE DRAGON RIDES AGAIN - 12/20/14
Machida - Alves - Cruz - JDS - Weidman - Condit - Pettis - Edgar - Cowboy - Dodson - Okami
Featherweight
Join Date: Aug 2009
Posts: 1,297
Honestly I just found out now Frankie is fighting Aldo, I knew they were going to fight, no clue it was going to be so soon.

In either case, this card is pretty stacked and I'm surprised it's not being talked about more, pretty weird...it's Overeem's come back fight after beating Brock, it features Aldo and Frankie, and Rashad's coming back from fighting the champ. I just realized Fitch is fighting Maia too, this is going to be an amazing match as well.
Why is everything you write meaningless and blatantly rude? I may not post here very often but I've viewed these forums enough to make that accusation and it's an accurate one at that. Someone ought to teach you some respect.
Anyways, I for one agree and I'm extreamly excited for this fight. Only those with a few screws loose in their brain would say otherwise.
---
"MMA and Muay Thai are similar in a few aspects, such as the fact that their is no traditional belting system - only a list of people you never want to have to fight." - Kenny Florian
IMO this is the best matchup the UFC has ever put together. They should be hyping it much more than they are.
---

I can only speak for myself but Aldo/Edgar is the fight I want to see most right now. Screw Anderson/GSP.
---
Rookie Hammer Squad 2015
Frankie Edgar - Dominick Cruz - Jorge Masvidal - Cat Zingano - Holly Holm


Join Date: Jan 2013
Location: Canada's East Coast
Posts: 1,487
I would definitely agree, this is a great fight, one of my top 3 most anticipated fights of the year so far, although that's probably because I want to see Edgar get knocked out. Less controversy that way.
Sent from my HTC Ruby using VerticalSports.Com App
---
The poster formerly known as Cowgirl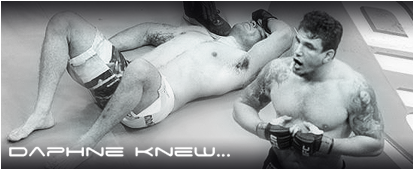 Thanks to Killz for the great sig!

Absolutely. I'm a bit disappointed. I was really hoping for some Prime time shows or some weekly training blogs etc.

It's a MASSIVE fight. Kinda sucks it's not getting crazy publicity or the extra mile.
---

"There are three things all wise men fear: the sea in storm, a night with no moon, and the anger of a gentle man."
Currently Active Users Viewing This Thread: 1

(0 members and 1 guests)
Posting Rules

You may post new threads

You may post replies

You may not post attachments

You may not edit your posts

---

HTML code is Off

---