Featherweight
Join Date: May 2007
Location: Pryor Oklahoma
Posts: 1,056
Some of the Dana White Nut Huggery/ Worship in here grosses me the **** out. So Randy isnt perfect. So What Dana? Piss off. Lets stick to something relevant.
Quote:
The dude is far from a saint, dont get me wrong. I've read his book. But I tend to respect guys for their work in the cage. Same as I have huge respect for chael and even matt hughes despite his personality
That's fine but this particular thread was about his out of cage personality and nature as a person.
I also respect these guys' skills, doesn't mean I have to like them.
To be fair, who cares? Fighters need to make a living after fighting, the UFC does not need them once they're past it and they can do what they want. I bet Dana couldn't care less where Randy works, he's just speaking out because that's what he does, you should all know by now.

Couture is an actor, only time he's on camera and not acting is his horribly biased, and often wrong, fight predictions. If he wants to stay in the MMA world, his life might be easier if he had some kind of role in the UFC, analyst, commentator or whatever, but if he does not want that, who cares?

Rampage will be in the same boat, he says he wants to fight elsewhere to make a living and be free to fight where he wants, put on a good show, make movies in his spare time. He'd make a lot more money quitting fighting now, being Dana's buddy and working for the UFC. He can eat what he wants then too. End of the day, these guys are fighters, you're bound to get some stubborn fools who just won't learn.
---
I respect both Dana White and Randy Couture. Neither is perfect. Both have made mistakes. And each man has his flaws. They're no different than you or I in that regard. It's called being human. Dana White has his foibles, but he's also helped grow this sport into something more than most thought possible. To call him an embarrassment to MMA when he's done far more good than bad for the sport is moronic.

Randy Couture is a fighter who defied age and did some truly spectacular things in his own right. He probably isn't a saint behind the scenes, but I care about Randy Couture the fighter and not Randy Couture the man. Again, no one is perfect. These two have had their disagreements, and for the time being, they don't need one another. Dana made his peace, wished Randy all the best and that's that. There's really no need for the 'he's a piece of shite - no HE'S a piece of shite' discussion.
Banned
Join Date: Aug 2010
Location: Idaho
Posts: 2,848
Jon Jones needs the Randy Couture PR model.
Quote:
Originally Posted by
Liddellianenko
View Post
Lets see...

He constantly leaves the promotion or "retires", then comes back and negotiates an immediate unearned title shot without any sort of contender fight whatsoever. For a guy with a 19-11 record, it's amazing how almost half of those 30 fights are title fights.

He acts all humble but beneath his veneer he's very cocky and condescending to other fighters. He commented on how Sylvia was a play-it-safe fighter, how Chuck beat him because he "got on his bike and backpedaled" from him and how it was because he was going through a divorce, how Lesnar was too green, then after the fight beat him because of "long arms" and gave him no credit whatsoever etc.

He cheated on and divorced not one not, not two, but three wives. If you're gonna keep doing random girls, then at least don't keep getting married.

Yeah a total nice guy that Captain America.

Dana has it right, Couture has some very good PR and a nice guy politeness, but it's all show.

But yeah Dana's a douche too so whatever.
StephanBonnarExactamundo.avi
---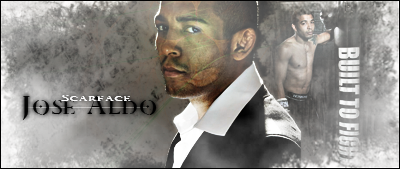 Currently Active Users Viewing This Thread: 1

(0 members and 1 guests)
Posting Rules

You may post new threads

You may post replies

You may not post attachments

You may not edit your posts

---

HTML code is Off

---