As a staunch atheist, I honestly don't give a crap when fighters thank god.

Sent from my HTC-X710a using VerticalSports.Com App
---
D. Cerrone | R. Souza | F. Werdum | R. MacDonald | M. McDonald | D. Maia | J. Mein | C. Condit
M. Coenen | S. Kaufman | A. Davis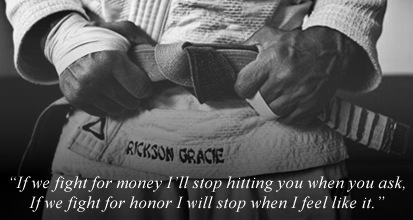 I hate Hughes way worse than Bendo. I started hating Bendo when he tweeted something about how he automatically assumes people who smoke are stupid.
---
mad props: Toxic
Quote:
Originally Posted by
Canadian Psycho
View Post
I'm not Welsh.
I feel like an innocent bystander getting attacked by a hoodlum
I don't like Bendo because I just don't. A combination of many many things.
---

"There are three things all wise men fear: the sea in storm, a night with no moon, and the anger of a gentle man."
In theory I should dislike Bendo - But I really, really like him as a fighter
---
Flyweight
Join Date: Jun 2007
Posts: 271
Quote:
I think it's inappropriate to use the UFC (or any other major sports organization) as a platform to share one's religious faith. Religion to me, is a personal thing and should be kept private and out of the public venue. I have no problem with Henderson being religious, I have a problem with him using the UFC as a means to promote it. I don't understand that if he wants to thank "god", why can't he do it privately?

I'm indifferent to Henderson as a person and a fighter. I don't actively root against him but I wouldn't by any stretch label myself as a fan.

Also...Matt Hughes gets major, major hate just about everywhere and there is a reason for that. He's just had a hell of a career and has done so much for the UFC, that his personality often goes ignored.
I agree 100% with Ari.
Quote:
Originally Posted by
Canadian Psycho
View Post
Tyron Woodley just thanked the Kingdom of God. F u ck that guy.
Thou shalt keep thy religion to thyself. It's the 11th commandment, look it up.
---
Rookie Hammer Squad 2015
Frankie Edgar - Dominick Cruz - Jorge Masvidal - Cat Zingano - Holly Holm
---
Last edited by Hammerlock2.0; 02-03-2013 at

04:12 PM

.
I'm a Bendo fan. I respect his fighting style, work ethic, positive attitude, willingness to stand up for what he believes, and I find his backstory an interesting success story.

I don't like long shaggy hair or big huge tattoos on anybody, and I think fighting with a toothpick in one's mouth is poor judgment. But none of those things would erase the points that I respect about him. Amazing how people are so quick to ignore his admirable traits and hate him for trivial things. What he stands for really bothers some people which is more their problem than it is his really.
Quote:
Insult? Are you mad?? Do you not recognize the sweet tones of inter racial love banter?
Anyway... Benson = knob faced jerry curl baby jesus fiddler.
Hahahaha! If only I had soojoos way with words...this, this and this again and also thx for once again making my life a few hours longer.
I'm also 100% sure Hughes is more hated than Bendo, the stupid religion thing being part of it.
---
I dont mind when someone starts spouting off about jesus or xenu, or whatever it is that mormons believe (i think it has something to do with magic plates or some shit), in fact, I prefer it. It lets me know that I do not have to share my drugs with them.
Currently Active Users Viewing This Thread: 1

(0 members and 1 guests)
Posting Rules

You may post new threads

You may post replies

You may not post attachments

You may not edit your posts

---

HTML code is Off

---