Rashad shouldn't have lost that fight.

He completely owned Phil Davis in every aspect of MMA, just complete one sided domination, and I know MMAmath doesn't work but Davis and Bader were both able to out-wrestle Nog and when you see how easily Rashad out-wrestled Davis there's no really no reason why Rashad shouldn't have been able to do so, but he just flat out blew it.

Then Overeem got completely cocky in a fight he was winning and he got ****ed up big time, look at how Guillard was one win away from a title shot now he's not even in the mix anymore and yeah, they probably should disband.
---
2013 VIP FFL Champion
THE DRAGON RIDES AGAIN - 12/20/14
Machida - Alves - Cruz - JDS - Weidman - Condit - Pettis - Edgar - Cowboy - Dodson - Okami
Vitor takes a fight on short notice against Jones and everyone thinks his speed and power he at least has a chance of landing one big bomb. Doesnt even try once to land a shot.
Rashad forgets he is a wrestler completely even when his striking is being ineffective.
Overeem puts his hands down and stands In front of an angry and desperate 280 pound man.
Guilliard just plain forgets how to fight
Remember when Gesis Calvacante was a respected lw?
Yup they are ruining fighters at epic proportions.
Sent from
Verticalsports.com App
---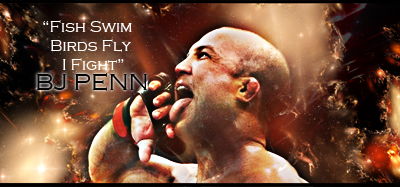 "If you get hit and it hurts hit him back you not knocked out yet."-Joe Doerksen
The Toxic Terrors (FFL)
Demetrious Johnson*Eduardo Dantas*Emanuel Newton*Will Brooks*Michael Page
Something is rotten for sure, question is what. Is it management? Is it the egos? Is it something else?

I know everything has gone to hell for most of their big names ever since they joined. Belfort being an exception, impressive showing against Jones and put a beating on Bisping.
---
It began with Mike Van Arsdale...they simply need to recruit the right trainers. It looks like the comraderie is there, but you never know once their key members start losing. They might play the blame game.
---
Marcus Aurelius: Tell me again, Maximus, why are we here?
Maximus: For the glory of the
Empire, sire.
Baked, not fried... the healthy choice.
I don't know what they're doing at the camp but it sure looks like they have Mevlin Guillard designing the game plans.
---
Rookie Hammer Squad 2015
Frankie Edgar - Dominick Cruz - Jorge Masvidal - Cat Zingano - Holly Holm
Bones ruined Rashad not his training camp. Overeem just got caught by an unexpected headkick from a giant.
Truth. Overeem is entirely to blame, not his camp. I'm fairly certain Overeem took it upon himself to come in with his hands down and chin out. He was looking to make a point and it backfired. I highly doubt the game plan was for Overeem to gift wrap his chin for Big Foot. That and Overeem was winning the fight rather handily prior to being caught.

Overeem lost because of his own arrogance.
Flyweight
Join Date: Nov 2010
Posts: 218
so .... Blackzillions
---
anyone set the over under yet on when this team completely disinegrates

a few high profile losses tonight

rashad
overeem

who the hell is gameplanning for them, they both looked HORRIBLE

about the only thing going for them is Vitor imo
Amateur
Join Date: Mar 2012
Posts: 138
what's the win loss record haha.
Currently Active Users Viewing This Thread: 1

(0 members and 1 guests)
Posting Rules

You may post new threads

You may post replies

You may not post attachments

You may not edit your posts

---

HTML code is Off

---