Welterweight
Join Date: Jul 2008
Posts: 2,230
How would you grade the UFC 156 Main Card?
---
I was pretty disappointed with what was supposed to be a great main card on paper.

Benavidez-Mccall was like every flyweight fight: quick movement and flurry exchanges with no power behind them that leads to a decision. It's not boring, but it's not great either.
Fitch-Maia was very interesting to me, and I was very impressed by Maia's dominance over Fitch via grappling no less. Having said that, it still wasn't an amazing fight by any means.
Overeem-Silva was pretty cool as it was a shocking finish and a comeback from Silva.
Rashad-Nog was terrible, I would barely even call that a "fight" as it looked like both guys were just afraid to engage.
Aldo-Edgar was a good fight overall, I can't really complain about it. Although Aldo did tire in the second half of the fight which slowed the pace a lot.

Overall, I'd grade this main card as a C+. Pretty disappointing, as it should have been an A on paper.
Maia made a joke out of Fitch
Overeem got KTFO
Aldo won




Best main card in a while!
---
D. Cerrone | R. Souza | F. Werdum | R. MacDonald | M. McDonald | D. Maia | J. Mein | C. Condit
M. Coenen | S. Kaufman | A. Davis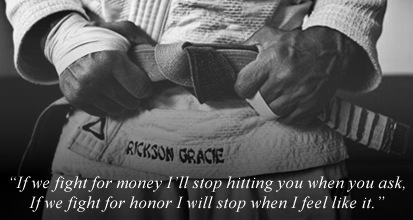 Outside of 'Shad/Nog I liked it, Aldo/Edgar was good, Bigfoot KO'ing Reem was shocking as hell, I hated seeing Fitch get grapple****ed but Maia's work was nice and I loved seeing Fitch keep on going and I liked Benavidez/McCall.
---
2013 VIP FFL Champion
THE DRAGON RIDES AGAIN - 12/20/14
Machida - Alves - Cruz - JDS - Weidman - Condit - Pettis - Edgar - Cowboy - Dodson - Okami
I'd give it a solid B+.

Creepy vs. Ben started out exciting but it clearly became obvious in round three how it was going to end. Definitely was apparent neither fighter had the power to tko the other as many solid shots landed flush throughout the fight.

Fitch and Maia was actually really fun to watch, mostly because I didn't think it was possible for someone to control Fitch like that, and also because I didn't think someone could defend Maia on his back for 15 min. If these guys fought in real life I think they might have starved to death before either gave up.

Overeem vs. Silva was fireworks. Disappointing for me as an overeem fan but a very nice ko. What a combo. Overeem underestimated Silva hardcore and payed a big price.

Rashad vs. Nog was the only fight of the night that I quickly got bored of. Both seemed to have a counter punch and move strat.

Main event was exactly what I expected it to be. Great striking for 5 rounds. Was a great fight. Both of these guys are just so skilled.
---
mad props: Toxic
It was a great card. Just cuz fighters one picks doesn't win or exceed expectations doesn't make it any less. It was phenomenal on paper, but of course it would have been better if the fighters picked would have won.

Now everything changes. Rashad is truly in limbo now.

HW landscape changed as a fighter who was brutally punished by the current champion is inching his way towards a shot. The one who already had a title shot got bumped two steps back especially after a year long layoff. Coincidentally they both belong to the same camp. I'd imagine Vitor will be giving them both a pep talk cuz he's been that road.

Rule #1 in the art of war. Always respect your enemy. Overeem did not, sadly he paid a very big price.
---
Marcus Aurelius: Tell me again, Maximus, why are we here?
Maximus: For the glory of the
Empire, sire.
Baked, not fried... the healthy choice.
It was a great card, barring Evans vs. Nog.

One poor fight isn't enough to wreck an otherwise exciting night of fights, imo.
Featherweight
Join Date: Jun 2011
Location: Osiris (HD 209458 B)
Posts: 1,080
Great card. Co-main blew but didn't ruin it.

Aldo/Edgar was an awesome, awesome fight. Overeem getting barraged by Mr Head was insane. Never saw that coming. Fitch/Maia was fascinating, seeing Fitch getting bullied around like he normally does to people, but defending against Maia for so long was damn impressive. Benavidez vs McCall was great, very close fight, fast paced and active.

Solid 8.5/10 for me.
---

"There are three things all wise men fear: the sea in storm, a night with no moon, and the anger of a gentle man."
Join Date: Oct 2009
Location: UK... Where the sun never shines.
Posts: 11,557
Every single fighter I wanted to win on the main card, Lost.

That being said the flyweight fight was awesome, as was the Volkmann fight (despite the bullshit standup).

The main card was good so I'd give it as a whol 7/10
Quote:
Every single fighter I wanted to win on the main card, Lost.

That being said the flyweight fight was awesome, as was the Volkmann fight (despite the bullshit standup).

The main card was good so I'd give it as a whol 7/10
I'm pretty much in the same boat here... all of my guys lost. I was somewhat impartial for Fitch and Maia cause I'm a fan of both guys, but other than that... my fanfare was just blasted last night.
All in all, the card was good... but Rashad and Nog desevered to be on the untelevised undercard with that perfromance.
Currently Active Users Viewing This Thread: 1

(0 members and 1 guests)
Posting Rules

You may post new threads

You may post replies

You may not post attachments

You may not edit your posts

---

HTML code is Off

---