Megaweight
Join Date: Mar 2007
Posts: 5,499
I see no reason for him to retire. The real question should be, "Is it time for Alistair to join a real gym instead of these talent heavy but coach weak gyms he has been part of?". Alistair still has tons of talent and can still be a HW force, he just needs to work with guys who will help him improve, keep him in the gym, and develop legitimate gameplans other than "Stare at him and he should lose".
Glad overroid got his due, was getting tired of seeing this guy being talked about as #1 for beating nobodies and intestineless guys while juiced up to the sky.

Looks like he juiced a bit less this time to be on the safe side, defintely looked less defined and powerful.

Also yeah joabbuc and jonny, agree that blackzilians sucks as a camp. I've been saying for a while how they take good fighters and turn them to crap.

They don't have a single reknowned coach with them and are assuming that great fighters can just train each other. That doesn't work, because all those fighters are too busy with their own fights, and being good at something doesn't mean being good at teaching or analyzing it.

It also just seems that camp has nothing going on except guys acting cocky and "brotherly" with a bunch of other arrogant strangers, while completely leaving behind all the true connections (wives, families, lifelong coaches, partners and camps) that got them there.
Flyweight
Join Date: Jun 2012
Posts: 242
He needs to get his shit together. That's what he needs to do.
Quote:
Mike Tyson vs Buster Douglas. Lennox Lewis vs Hasim Rahman.
Alistair Overeem vs Antonio Silva.

First fight


Second fight


All of em were supremely overconfident and pre-occupied with other things. This is what will happen to Antonio Silva in the rematch. Usually Overeem winning means he's putting a hurting on his opponent. I don't know why he didn't elbow that big head of his and cut em open in 2nd. I actually think he was toying with em to an extent. Usually he goes for the kill right off the bat.

I think Alistair will ask for an immediate rematch.
Tyson and Lennoz werent notorious for having weak chins. Alistair getting KO'ed isnt super shocking. The guy hasnt never taken a great shot.
Overeem really needs a camp that is going to beat the arrogance out of him. Working with people like Rashad, Vitor and Melvin is only making it worse.
---
D. Cerrone | R. Souza | F. Werdum | R. MacDonald | M. McDonald | D. Maia | J. Mein | C. Condit
M. Coenen | S. Kaufman | A. Davis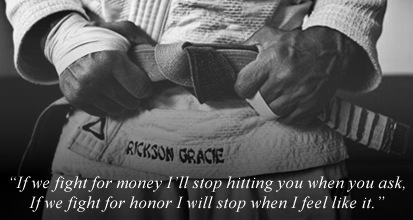 So many people get wrapped up in hero worship. they get crushed when their hero loses. He doesn't ned to retire he just needs to respect his opponent.

Join Date: Jul 2012
Location: Glasgow
Posts: 16,154
I, along with everyone, got sucked into the hype the Brock fight gave him. He landed knees at will and the body kick ended it. He looked great, but only because he had nothing to go against him. About 30 seconds into the Bigfoot fight, when his knee attempts were looking silly, I said "Velasquez is going to murder him". He is slow and his techniques basically work the same way Bigfoot's do. He's got okay knees, like Bigfoot has okay punches, and his size is all that he can use. He gets KOed by JDS, who outcardios him by a mile and knocks him out pretty early, and Cain ragdols him around the ring (although he COULD get caught shooting in). Overeem was very overrated, it wasn't his overconfidence or his lack of roids that lost him this. I think this fight just exposed it more. Roy Nelson would have buried him in the opener had they faught. Great win for Bigfoot, but it sucks since he's not going to get a shot. If someone like Nelson did win, he'd be the #1 contender. Although if Big Nog can win TUF, then fuk what I just said and let me see Nog/Cain 2
JDS rematch probably next though.
---
Currently Active Users Viewing This Thread: 1

(0 members and 1 guests)
Posting Rules

You may post new threads

You may post replies

You may not post attachments

You may not edit your posts

---

HTML code is Off

---