View Poll Results

: Who won the 3rd round?

Edgar
26
46.43%
Aldo
27
48.21%
Draw
3
5.36%
Voters: 56. You may not vote on this poll
People seem to see Edgar land a lot of shots that actually hit his opponents shoulders or arms. He did that alot in round three while Aldo was still delivering some stiff counters.

But yeah - rounds 3 and 5 were toss-ups.
---
Featherweight
Join Date: Mar 2007
Location: Calgary, AB
Posts: 1,066
Aldo clearly won rounds 1 and 2; Edgar only clearly won the 4th.

You could make an argument that Edgar won the 3rd or 5th but overall I wouldn't give him both.

Aldo won the fight.
Edgar won the 4th and 5th. Jose won the 1st and 2nd. The 3rd, as has been said, was really a toss-up that could have gone to either man. In a situation like that, we know judges usually go with the champ.
I gave it to Edgar initially but I'll have to rewatch the fight one of these days. I had money on him so of course I had a bias going into it. If I watch it now, I'll have a different opinion most likely.
---
Will make predictions for credits. Please, I'm so broke.
Bantamweight
Join Date: Oct 2012
Location: Canada, West Coast
Posts: 864
I had round 3 going to Aldo. It was a toss up round that could have gone either way but in my opinion Aldo won it but just barely.
Try re-watching the fight with the commentary MUTED. Rogan was overselling Edgar and made it sound like Aldo was just standing there taking a beating which he wasn't. I had Aldo clearly winning 1,2,5.
---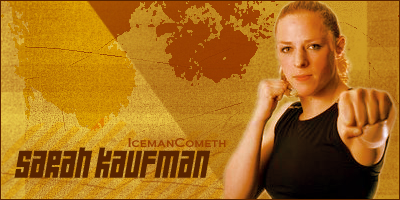 Quote:
I gave Aldo the first 3 rounds, Edgar the last two.
me too. Only watched the fight live though, it always seems different the next day.
---
mad props: Toxic
I had 1&2 clearly for Aldo, 4th not as dominant but still clearly for Edgar, 3rd a half comfortable edge for Aldo and 5th, while being outpointed (so you could make an argument for giving it to Edgar), still for Aldo as I thought he did more damage in that round (I'm damage biased and score quality (damage) higher than quantity - it's still supposed to be fighting and not ballroom dancing).
1st and 2nd definitely went to Aldo. More damage, and was getting the better of near every single exchange.

3rd round I give it to Aldo. In the first 3 minutes of that round, Edgar was throwing quite a fair bit, but near all of them were missing. Aldo landed the cleaner shots and was doing more damage ( AWESOME FRONT KICK ). After that Edgar started to land some kicks and got the better of 1 or 2 exchanges. Aldo still landed some hard punches though. Also, you have to take into factor that Aldo stuffed two of Edgar's takedown attempts in this round.

4th to Edgar. Edgar missed most of his punches but landed most of his kicks. Aldo threw less punches and kicks and some of it were missing too. Edgar for the aggression and that takedown.

5th to Edgar as well. Edgar missed more shots but he landed more shots as well because he threw more strikes than Aldo. Was the more aggressive fighter as well. Can see it going Aldo's way though as he landed the harder punches.

Would have liked to see Aldo throw more of those leg kicks. 3 leg kicks in and Edgar's leg looked swollen.
---
Anderson Silva ♔
Aldo - Dos Anjos - Mayday - Weidman - Machida - Jones
Quote:
Would have liked to see Aldo throw more of those leg kicks. 3 leg kicks in and Edgar's leg looked swollen.
Same here. Aldo lumberjacked Edgar and even brought him down with his kicks. He should have thrown some of them in the latter half of the 4th, when he was losing that round anyway and a takedown wouldn't have made a difference.
Currently Active Users Viewing This Thread: 1

(0 members and 1 guests)
Posting Rules

You may post new threads

You may post replies

You may not post attachments

You may not edit your posts

---

HTML code is Off

---