The recent evidence of the amazing shape Belfort is in has raised a few eyebrows including Michael Bisping who was recently knocked out by him.
Bisping is a strong advocate against the use of TRT and has accused him of using TRT and having elevated levels of testosterone. The outspoken Brit also questioned whether or not his testicles have shrunk.
ESPN caught up with Belfort and addressed the topic head on with Belfort. They asked him whether or not he had ever applied for a therapetuic use exemption for TRT to which Belfort responded.
"If a question is private, I have the choice to answer or not. If I make it public, it's not private anymore," Belfort stated. "If I want to say something private I will say it, but I keep to myself and I respect the laws of the sport. Whatever the organization, whatever the law – they know what to do.

"This is too controversial, why am I going to say something that doesn't accomplish anything? If it's legal, they know what to do. If it's legal, there's nothing to say about it. It's legal."
The answer reveals that Belfort will simply not confirm or deny whether he has used TRT which leaves people pondering... if you have nothing to hide, why not simply answer the question?
TRT is not illegal, but nonetheless it no doubt helps give an edge back to fighters that naturally don't have it either due to age or medical conditions (see Dennis Hallman). It's use should not be confused with the talent and skill that a fighter possesses, but no doubt it raises questions and debate on what an even playing field is.
Dana White and others have discredited TRT use exemptions and have called them a 'loop hole in the system'.
Belfort is certainly no stranger to the concept of raiing your testosterone levels. He tested positive for elevated levels of testosterone after his fight with Dan Henderson at Pride 32 in 2006 which he was suspended 9 months and fined $10000.
Picture Timeline:
UFC 12 The Phenom before the UFC was sanctioned
2006 Pride 32 Elevated levels of 4-hydroxytestosterone
2007 Cage Rage 21 First fight after suspension Ivan Serati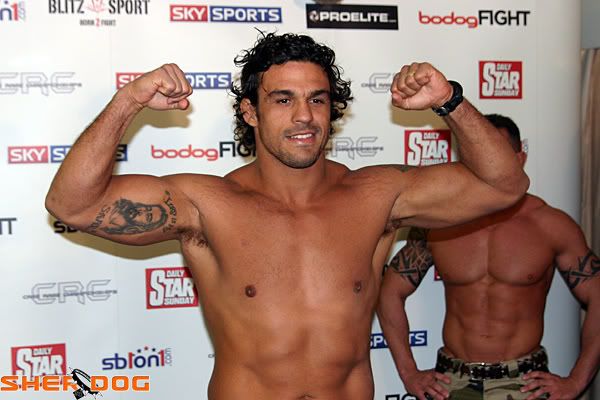 2009 UFC 103 First fight back in the UFC against Rich Franklin
2012 UFC 152 against Jon Jones
2013 UFC on FX 7 against Michael Bisping
Do you think Vitor is on TRT?