Bantamweight
Join Date: Oct 2012
Location: Canada, West Coast
Posts: 864
CroCop: "Overeem needed putting back in his place"
---
Quote:
CroCop: "Overeem needed putting back in his place"

February 4th 2013

It wasn't only Brazilians who celebrated Antonio 'Bigfoot' Silva's win over Alistair Overeem on Saturday night. The third-round KO caused a certain Croatian heavyweight to jump out of his seat in the early hours of Sunday morning.

Shortly afterwards, Mirko 'CroCop' Filipovic was sitting down in his Zagreb home to explain to his Facebook friends why he was so happy to see Overeem get finished like that. It wasn't because Overeem nearly kneed his testicles into a living death at DREAM 6, but rather on grounds of sportsmanship.

"I wasn't surprised by Silva's victory at all and I had believed he would win. I don't want to come off as a smart-ass or say I knew it all along, so I'll explain why I'd believed so. First, Silva is a big tough guy with a huge heart who had demolished Fedor and he needs no better reference than that and Alistair hugely underestimated him and belittled him with his arrogant statements, so this motivated Silva in the best possible way," he wrote.

"Second, Silva is a natural heavyweight, and Alistair - for the first time since way back in 2007, when he began to gain huge weight – fought without the drugs he had used constantly for years, including testosterone and all the other shit that goes with it.

"Watching the weigh-in, I saw that his muscle-mass was nowhere near usual. He had the weight, but he wasn't nearly as carved out and defined, since he couldn't take anything because he was watched by the Athletic Commission. This also reflects on the psyche of a man who's been using stuff to increase his strength, endurance, pain tolerance and aggressiveness for years, and now there was none of that.

"Alistair is an excellent fighter, but he still owes that excellence to something that's dirty and forbidden and, in the end, very dangerous to health. But I don't think he is concerned by any of that, he wanted success at any cost.

"And the third reason is, Alistair had behaved so arrogantly that someone needed to put him back in his place. His belittling of Silva was repulsive, saying that after beating up Silva he'd go for the belt, and at the weigh-in and entering the arena he acted like he invented the fighting sport. He's been behaving with so much arrogance lately that I'm glad Silva put him back in his place and taught him a lesson! Congratulations Silva, from the heart!"
http://www.fightersonlymag.com/conte...-in-his-placeq
I am an Overeem fan, but I have to agree here. I believe in fighters fighting with honor and respect towards their opponent, not going out there like a cocky asshole. Hopefully he learns from this and changes his attitude in the octagon, but I doubt he will.
I hope it humbles him. I still can't wait to see his next fight.
---
mad props: Toxic
Cro Cop speaks the truth. Cro Cop could literally say anything about Overeem and I'd be fine with it, I bet his balls are still inside him thanks to Uberoid.
---

"There are three things all wise men fear: the sea in storm, a night with no moon, and the anger of a gentle man."
Welterweight
Join Date: Jul 2008
Posts: 2,231
Im an Overeem fan and I actually prefer cocky fighters over humble ones, but Cro Cop is right here. Overeem overlooked Silva and underestimated him massively. You can be cocky, but you still have to take your opponent seriously.
I don't like Cro Cop and he always bashes guys like Overeem and Lesnar who aren't always the "show respect good guy" type fighters. He faded into irrelevancy and always tries to take digs at the top guys while they are down.

With that being said, I'm happy Overeem lost. The sucky thing is that now there's no true HW contender (although we could get Reem/JDS anyway), but that was karma for you. And I'm happy for Bigfoot since he got obliterated in his first UFC showing.
---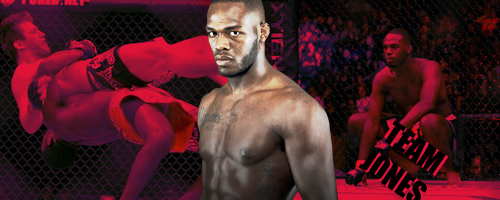 Great post! Cro Cop has it on the button, and having seen Overeem develop over all these years, I don't think his attitude is going to change. If 7 loses in Pride couldn't humble him, one loss now isn't going to do it.
---
D. Cerrone | R. Souza | F. Werdum | R. MacDonald | M. McDonald | D. Maia | J. Mein | C. Condit
M. Coenen | S. Kaufman | A. Davis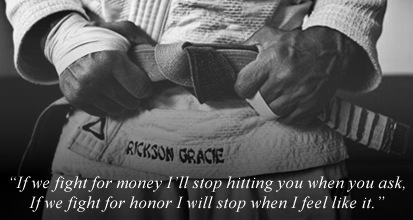 I agree with Mirko on all his points. He obviously dislikes Roidereem from their past verbal and physical altercations but that doesn't take away from the fact that he's dead on with his analysis.
---
Check out the new MMA Forum app for the Android
Its funny how many people including his own fans who are happy he got KTFO
Currently Active Users Viewing This Thread: 1

(0 members and 1 guests)
Posting Rules

You may post new threads

You may post replies

You may not post attachments

You may not edit your posts

---

HTML code is Off

---