Bantamweight
Join Date: Oct 2012
Location: Canada, West Coast
Posts: 864
The Official UFC Ranks
---
The Official UFC Ranks
http://www.ufc.com/rankings
Rankings were generated by a voting panel made up of media members. The media members were asked to vote for who they feel are the top fighters in the UFC by weight-class and pound-for-pound. A fighter is only eligible to be voted on if they are in active status in the UFC and a fighter can only appear in one weight division at a time. The champion and interim champion are considered to be in the top positions of their respective divisions and therefore are not eligible for voting by weight-class. However, the champions can be voted on for the pound-for-pound rankings.
Flyweight
Champion : Demetrious Johnson
1 Joseph Benavidez
2 John Dodson
3 Ian McCall
4 John Moraga
5 Jussier Da Silva
6 Louis Gaudinot
7 Chris Cariaso
8 John Lineker
9 Darren Uyenoyama
10 Ulysses Gomez
Bantamweight
Champion : Dominick Cruz
1 Renan Barao (Interim Champion)
2 Michael McDonald
3 Urijah Faber
4 Eddie Wineland
5 Brad Pickett
6 Brian Bowles
7 Rafael Assuncao
8 Scott Jorgensen
9 Mike Easton
10 Ivan Menjivar
Featherweight
Champion : Jose Aldo
1 Chad Mendes
2 Ricardo Lamas
3 Chan Sung Jung
4 Frankie Edgar
5 Dennis Siver
6 Cub Swanson
7 Dustin Poirier
8 Nik Lentz
9 Erik Koch
10 Clay Guida
Lightweight
Champion : Benson Henderson
1 Gilbert Melendez
2 Anthony Pettis
3 Gray Maynard
4 Nate Diaz
5 Jim Miller
6 Donald Cerrone
7 TJ Grant
8 Rafael dos Anjos
9 Joe Lauzon
10 Khabib Nurmagomedov
Welterweight
Champion : Georges St-Pierre
1 Johny Hendricks
2 Carlos Condit
3 Nick Diaz
4 Rory MacDonald
5 Demian Maia
6 Jake Ellenberger
7 Martin Kampmann
8 Josh Koscheck
9 Jon Fitch
10 Tarec Saffiedine
Middleweight
Champion : Anderson Silva
1 Chris Weidman
2 Vitor Belfort
3 Michael Bisping
4 Yushin Okami
5 Mark Munoz
6 Constantinos Philippou
7 Luke Rockhold
8 Hector Lombard
9 Alan Belcher
10 Tim Boetsch
Light Heavyweight
Champion : Jon Jones
1 Dan Henderson
2 Lyoto Machida
3 Alexander Gustafsson
4 Glover Teixeira
5 Antonio Rogerio Nogueira
6 Rashad Evans
7 Mauricio Rua
8 Phil Davis
9 Ryan Bader
10 Gegard Mousasi
Heavyweight
Champion : Cain Velasquez
1 Junior dos Santos
2 Fabricio Werdum
3 Daniel Cormier
4 Antonio Silva
5 Frank Mir
6 Alistair Overeem
7 Antonio Rodrigo Nogueira
8 Roy Nelson
9 Stefan Struve
10 Shane Carwin
Pound 4 Pound
1 Anderson Silva
2 Jon Jones
3 Georges St-Pierre
4 Jose Aldo
5 Benson Henderson
6 Cain Velasquez
7 Dominick Cruz
8 Demetrious Johnson
9 Frankie Edgar
10 Dan Henderson
Meh. Subject to debate, I'm sure.

Having a P4P list is kind of silly. Too hypothetical, argumentative, and debatable to have a defined 'list'.


Join Date: Jan 2013
Location: Canada's East Coast
Posts: 1,487
Quote:
Originally Posted by
Canadian Psycho
View Post
Meh. Subject to debate, I'm sure.
Absolutely, these rankings are a joke IMO.
Sent from my HTC Ruby using VerticalSports.Com App
---
The poster formerly known as Cowgirl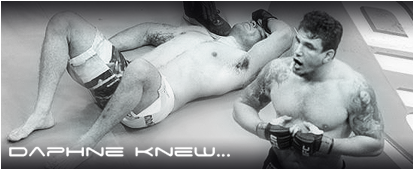 Thanks to Killz for the great sig!

Didn't think they were too bad. Seem to have gotten to important ones right. Though not sure about Frankie being that low.

Sent from my Samsung Galaxy S3
---
Think. It Ain't Illegal Yet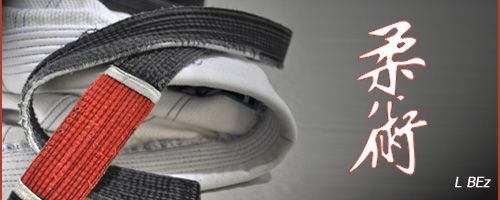 "Discipline Hurts Less Than Regret"
I think most of the right names are there. But I'd argue some of the placements. Nothing overly appalling however.
---
2013 VIP FFL Champion
THE DRAGON RIDES AGAIN - 12/20/14
Machida - Alves - Cruz - JDS - Weidman - Condit - Pettis - Edgar - Cowboy - Dodson - Okami
Worth a debate and discussion
Quote:
Heavyweight

Champion : Cain Velasquez

1 Junior dos Santos
2 Fabricio Werdum
3 Daniel Cormier
4 Antonio Silva
5 Frank Mir
6 Alistair Overeem
7 Antonio Rodrigo Nogueira
8 Roy Nelson
9 Stefan Struve
10 Shane Carwin
Id have Mir at #4, Carwin as inactive with Hunt at #10.
Quote:
Champion : Jon Jones

1 Dan Henderson
2 Lyoto Machida
3 Alexander Gustafsson
4 Glover Teixeira
5 Antonio Rogerio Nogueira
6 Rashad Evans
7 Mauricio Rua
8 Phil Davis
9 Ryan Bader
10 Gegard Mousasi
Little Nog shouldn't be top five, I wouldn't even rank him above Rashad after that fight. I would go Henderson/Gustaf/Machida/Tex/Davis/Evans/Bader/Nog/Mousassi.
Quote:
Anderson Silva

1 Chris Weidman
2 Vitor Belfort
3 Michael Bisping
4 Yushin Okami
5 Mark Munoz
6 Constantinos Philippou
7 Luke Rockhold
8 Hector Lombard
9 Alan Belcher
10 Tim Boetsch
It should go #1. Weidman, #2 Belfort #3 Rockhold 4# Lombard 5# Jacare and then Bisping/Okami/Munoz etc
Quote:
Champion : Georges St-Pierre

1 Johny Hendricks
2 Carlos Condit
3 Nick Diaz
4 Rory MacDonald
5 Demian Maia
6 Jake Ellenberger
7 Martin Kampmann
8 Josh Koscheck
9 Jon Fitch
10 Tarec Saffiedine
Koscheck loses to GSP and a close split decision to Hendricks he should be ahead of Ellenberger and Kampmann.
Quote:
Benson Henderson

1 Gilbert Melendez
2 Anthony Pettis
3 Gray Maynard
4 Nate Diaz
5 Jim Miller
6 Donald Cerrone
7 TJ Grant
8 Rafael dos Anjos
9 Joe Lauzon
10 Khabib Nurmagomedov
I'd have Lauzon and Khabib at #6 and #7
The list with the worst order is #205 the list with the worst omission in #185 as you could make a very good case for Jacare in the top five.
It's legit enough imo. I'd switch a few people around though. I don't see how edgar isn't #1 after a performance like that. But its not too shabby.

There truly is no need or purpose for a p4p list though. Its clear that Anderson is #1, but the rest of the list is too arguable to be set in stone.
Colossal-weight
Join Date: Jan 2010
Posts: 9,844
Quote:
Originally Posted by
TheLyotoLegion
View Post
Outside of Carwin, those really aren't that bad.
This is what I was thinking. Not that exciting. Run of the mill list really.
Don't see how anyone can even consider Carwin relevant at this stage. The man is done. I guess they didn't consider Barnett part of the UFC.
Currently Active Users Viewing This Thread: 1

(0 members and 1 guests)
Posting Rules

You may post new threads

You may post replies

You may not post attachments

You may not edit your posts

---

HTML code is Off

---