View Poll Results

: Your predictions

Terry Etim VS
8
72.73%
Renee Forte
1
9.09%
Danny Castillo VS
3
27.27%
Paul Sass
7
63.64%
Josh Grispi VS
6
54.55%
Andy Ogle
5
45.45%
Stanislav Nedkov VS
5
45.45%
Tom Watson
4
36.36%
Vaughan Lee VS
8
72.73%
Motonobu Tezuka
1
9.09%
Ulysses Gomez VS
5
45.45%
Phil Harris
4
36.36%
Multiple Choice Poll. Voters: 11. You may not vote on this poll
***OFFICIAL*** UFC on FUEL TV 7 Prelims Thread
---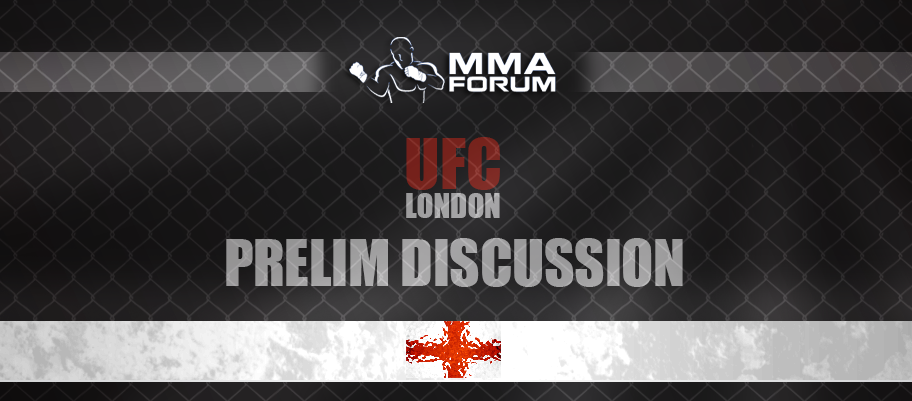 Preliminary card - Facebook or UFC.tv
Terry Etim vs. Renee Forte
Danny Castillo vs. Paul Sass
Josh Grispi vs. Andy Ogle
Stanislav Nedkov vs. Tom Watson
Vaughan Lee vs. Motonobu Tezuka
Ulysses Gomez vs. Phil Harris
---
Anyone know when the prelims start? I'd heard at around noon on Facebook.

Edit - Never mind... 12:30 start time.
I have it 1-1 going into the third. Looks like momentum is in Harris' favor.
---
Will make predictions for credits. Please, I'm so broke.
HA, Gomez should have won that fight but I'll never begrudge a judge for not recognizing shin slapping.
Now how do judges score that round? Do they give it to Tezuka for keeping the pressure, or do they give it to Lee for doing slightly more damage? I'd give it to Tezuka but I'm pretty biased. Got money on the guy.

EDIT: F*ck. I'm pretty sure Lee is winning this.

EDIT EDIT: Shit. 30-27 Lee I say. Close fight though, maybe the judges feel differently.
---
Will make predictions for credits. Please, I'm so broke.
These cornermen need to stop telling their fighters they've won both rounds when they haven't. If your fighter is potentially down a round, tell him to get his butt in gear. Hate that nonsense.
Lee has a lot of athleticism going for him.

Excited for this next fight. Should be action packed.
---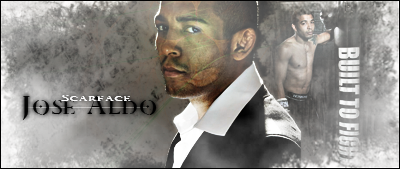 Love Tom Watson. Takes a beating like that and asks the crowd for a reaction!
---
Anderson Silva ♔
Aldo - Dos Anjos - Mayday - Weidman - Machida - Jones
Haha, I was screaming at the ref not to stop it. Great first round.
Currently Active Users Viewing This Thread: 1

(0 members and 1 guests)
Posting Rules

You may post new threads

You may post replies

You may not post attachments

You may not edit your posts

---

HTML code is Off

---