View Poll Results

: Your prediction

Che Mills
18
64.29%
Matthew Riddle
10
35.71%
Draw
0
0%
Voters: 28. You may not vote on this poll
Quote:
Originally Posted by
GrappleRetarded
View Post
I hope Che absolutely brutalises this punk.
This.
Flyweight
Join Date: Nov 2011
Posts: 404
I'm thinking Che Mills puts a whooping on Riddle. I think Mills is a solid fighter, MacDonald is a beast and ran right through him but I doubt theres many other welterweights that could do the same. I'm thinking Mills by TKO or decision.
Quote:
"Funny thing about that is steroids aren't on the same level as marijuana. You can do steroids in the UFC now, didn't you hear? [TRT] is steroids and you can do steroids as long as you get a doctor's note now. So Vitor Belfort just pops for testosterone and everybody's like, 'Oh, he failed.............
WTF?! Is that serious? It pretty much shows how he's such a flaky ****up when fighting. No real focus and thinking it's all just a joke (to entertain the fans). In reality it is to entertain, but he'll get nowhere thinking like that. If he's happy picking up prelim cheques then I suppose that's ok too.
Che has shown in his past few fights he can handle his ground game and destroys him on the feet, not to mention his professionalism...... yeah we know where that's going.... Skillz Millz FTW!!!
Hope Che pounds him into the mat.
---
2013 VIP FFL Champion
THE DRAGON RIDES AGAIN - 12/20/14
Machida - Alves - Cruz - JDS - Weidman - Condit - Pettis - Edgar - Cowboy - Dodson - Okami
Anyone looking to put a beating on goofball Riddle is a friend of mine. Go on Che.
---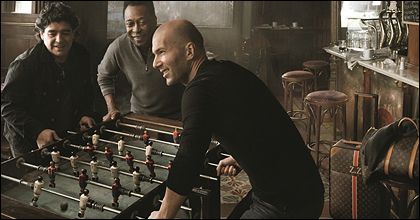 It's UFC 120 all over again
---
Quote:
Originally Posted by Sonnen
@sonnench
30 min to cement your legacy. Champ or Coward? I make a lot more than you do... Show up in 8 days I'll give you my purse.
Quote:
Originally Posted by Bisping
@bisping
Jones said he's not fighting chael on 8 days notice. I did. .... Just sayin
**** whoever scored it for Mills. That man needs to be fired. No excuse for that.
---
Will make predictions for credits. Please, I'm so broke.
Currently Active Users Viewing This Thread: 1

(0 members and 1 guests)
Posting Rules

You may post new threads

You may post replies

You may not post attachments

You may not edit your posts

---

HTML code is Off

---