View Poll Results

: Your prediction

Lyoto Machida
44
64.71%
Dan Henderson
24
35.29%
Draw
0
0%
Voters: 68. You may not vote on this poll
Quote:
You are slow i can see.
Machida is fighting smart, and Dan can't do anything.. Machida shouldn't need to play Dans game and make it a slugfest.
Machida didn't fight smart. He barely fought at all. Its hard for anyone to do anything when their opponents sole goal is not fighting and hoping the judges confuse that with some kind of criteria on scoring. Machida looked horrible out there.
---
That is not dead which can eternal lie and withs strange aeons even death may die.
Flyweight
Join Date: Jun 2011
Posts: 206
Bad fight. It should had been a draw.

Machida landed more clean shots but Hendo was the aggressor throughout.
I knew that judging was going to be sketchy. How could Hendo have two rounds. The TD he was credited with was more like both of them fell.
Flyweight
Join Date: Sep 2006
Posts: 329
Quote:
machida do anything how can he win jesus you guys are the same guys who complain about lay and pray but when lyoto stands and does nothing its justified
He didn't do 'nothing'. He did more Henderson.
Quote:
Dan Henderson has completly forgotten how to fight he just throws that big hand over and over and over. These aren't SF scrubs that shit isn't landing.
well whatever he does it worked on shogun and I would hardly call him a scrub.
---
"The fat man flies at midnight"
Quote:
Who said I want brawls? I want a fight. He is perfectly capable of finishing and he doesn't even try. If Dan doesn't come forward there wouldn't even be a punch thrown.

I scored it for machida. But it is just like Guida vs. Maynard. Doesn't mean I want a brawl. Why do people always resort to saying that? I want a fight? Not a karate pt fighting contest. Machida should of got a warning.
By the same token if Dan threw something besides that big telegraphed overhand right he might have landed something.
---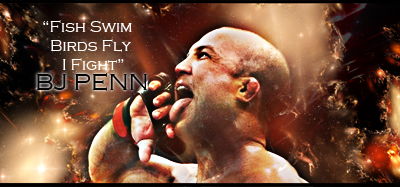 "If you get hit and it hurts hit him back you not knocked out yet."-Joe Doerksen
The Toxic Terrors (FFL)
Demetrious Johnson*Eduardo Dantas*Emanuel Newton*Will Brooks*Michael Page
Bantamweight
Join Date: Sep 2011
Posts: 561
Quote:
Originally Posted by
TheLyotoLegion
View Post
Yea, I can't wait until he fights JBJ again.
JBJ will choke the life out of him... oh wait...
Quote:
About as boring as an actual chess match too.
Haha...I'll give ya that. It's a a lot funner if ya understand the dynamics of the chess match.
Machida landed quite a few power shots, look at Hendo's eye. The left knees, huge mid kick, crane kick, then the LHK. Those same EXACT shots dropped everybody else. Hendo just took it. What can I say...
---
Marcus Aurelius: Tell me again, Maximus, why are we here?
Maximus: For the glory of the
Empire, sire.
Baked, not fried... the healthy choice.

Join Date: Oct 2006
Location: Wa
Posts: 2,550
Quote:
Originally Posted by
Canadian Psycho
View Post
People can knock Machida for back peddling, but Dan didn't exactly go all out to cut him off.
If he cut him off, Machida would go the other way, and continue the endless cycle the entire damn fight. Which is what happened.
---
_________________________________________________
_________________________________________________
Currently Active Users Viewing This Thread: 1

(0 members and 1 guests)
Posting Rules

You may post new threads

You may post replies

You may not post attachments

You may not edit your posts

---

HTML code is Off

---