View Poll Results

: Your prediction

Lyoto Machida
44
64.71%
Dan Henderson
24
35.29%
Draw
0
0%
Voters: 68. You may not vote on this poll
Colossal-weight
Join Date: Jan 2010
Posts: 9,844
Quote:
We don't want brawls. We want Machida to attack more than 5 times a "FIGHT".
fixored
Quote:
Machida didn't fight smart. He barely fought at all. Its hard for anyone to do anything when their opponents sole goal is not fighting and hoping the judges confuse that with some kind of criteria on scoring. Machida looked horrible out there.
What did Hendo do again besides trying to land one punch?
Yeah, Dan looked like a plodding bum.

Lyoto looked like he was only doing enough to win the fight.




zzzz division sucks.
---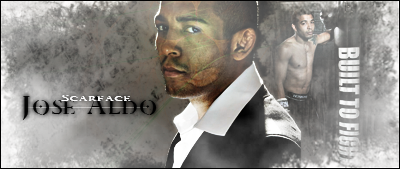 Light Heavyweight
Join Date: Nov 2008
Location: NC
Posts: 3,059
Quote:
Bash Machida all you want, but he stuck to his gameplan. Dan didn't try for anything either.
Dan fought balls out like always and rushed forward showing no respect for Lyoto's power. Hes the one who tried to make a fight out of it.
Lyoto has zero chance against Jones.
---
Attero Dominatus.
Easy 29-28 Machida. Not a great fight by any means though. Lol everyone having a go Machida though. What did Dan do? Not Machida's fault Dan is too slow and one dimensional. Relies way too much on his right hand and doesnt bother with anything else except a leg kick.

Sent from my Samsung Galaxy S3
---

"There are three things all wise men fear: the sea in storm, a night with no moon, and the anger of a gentle man."
You're not terribly important to me

Join Date: Jul 2010
Location: Sell me this pen
Posts: 15,507
Quote:
He didn't do 'nothing'. He did more Henderson.
ugh no he didn't, machida was on his back half of round 3 and got tagged with rights in the first and 2nd and landed lots of leg kicks and body shots, machida got one takedown for 10 seconds and 2 strikes ont op and thats it
---
Jim Norton
Nick Dipaolo
Dave Attell
Dave Chappelle
Bill Burr
Joey Diaz
Colin Quinn
Bob Kelly
Rich Vos
Patrice O'Neal
Louis CK
They both looked like arse and future LHW champion Chael P. Sonnen will embarrass them both.
Great fight ! I loved it. That's what you a technical striking display by machida ! What did dan do in that right ? Nothing he landed NOTHING! Every time he came in Kyoto ,and 2 hards and avoided all dans!

I was on the edge of my seat for the whole fight . I guess we are back to the if you can't appreciate the skill of lyoto then please don't watch him and go watch some brawlers.
---
"I tried to punch him, and he literally moved his head out of the way and looked at me like I was stupid for doing It"
- Forest Griffin

NPFFL: Alistair Overeem, Fedor Emelianenko, Shane Carwin, Chris Leben
Quote:
Yea, I can't wait until he fights JBJ again.

JBJ will choke the life out of him... oh wait...
Do your homework breh, that's classic Machida the unbeaten rubix cube, the puzzle the most elusive man in MMA and he will take back the title!
Sent from
Verticalsports.com Free App
---
2013 VIP FFL Champion
THE DRAGON RIDES AGAIN - 12/20/14
Machida - Alves - Cruz - JDS - Weidman - Condit - Pettis - Edgar - Cowboy - Dodson - Okami
As usual, where others seem to see boringness and nothing happening, I see great tactical striking and beautiful technique.

Several knees clean to the gut, plenty of counter strikes right to the chops ( masked by the fact that Hendo could eat them ), two front kicks that landed, and several body kicks that all landed home.

Hendo is clearly a man of iron, but he was regularly caught with a variety of strikes all throughout. Maybe wasn't as noticeable since he was able to run through a lot of them.

Who's face was messed up though, and who was it that had no real answer to a fighter who was connecting with him at a decent regularity ?

At most, Dan landed 2-3 decent leg strikes, and next to no head shots at all.
---
Total Tottenham
http://www.totaltottenham.com/forum/index.php
Supporting - Machida, Edgar, Mitrione, Pickett, Cruickshank, Wiman, Lauzon, Falcao, Belcher, Korean Zombie, Palhares, Hendricks
Retirees - Lytle, BJ Penn, Hackney,
Currently Active Users Viewing This Thread: 1

(0 members and 1 guests)
Posting Rules

You may post new threads

You may post replies

You may not post attachments

You may not edit your posts

---

HTML code is Off

---