View Poll Results

: Your prediction

Lyoto Machida
44
64.71%
Dan Henderson
24
35.29%
Draw
0
0%
Voters: 68. You may not vote on this poll
Machida needs to loosen up he looks like he is so concerned with avoiding an H-bomb that he is forgetting he needs to fight.
---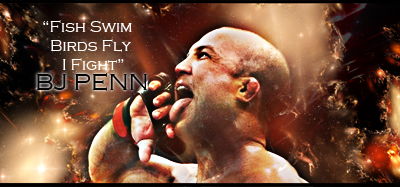 "If you get hit and it hurts hit him back you not knocked out yet."-Joe Doerksen
The Toxic Terrors (FFL)
Demetrious Johnson*Eduardo Dantas*Emanuel Newton*Will Brooks*Michael Page
Banned
Join Date: Aug 2010
Location: Idaho
Posts: 2,848
Machida is losing this fight simply by not engaging.
This is hard to score. It's like Rampage/Machida all over again. Hopefully the third round plays out similarly as well.
---
Will make predictions for credits. Please, I'm so broke.
2-0 Henderson so far. Machida just isn't doing anything.
---
That is not dead which can eternal lie and withs strange aeons even death may die.
Amateur
Join Date: Jul 2011
Posts: 163
I like watching Lyoto but it can be ******* frustrating as well someitmes.
You're not terribly important to me

Join Date: Jul 2010
Location: Sell me this pen
Posts: 15,471
i think machida has to finish he isn't doing naything and dan occasionally lands a good head shot and a few leg kicks
---
Jim Norton
Nick Dipaolo
Dave Attell
Dave Chappelle
Bill Burr
Joey Diaz
Colin Quinn
Bob Kelly
Rich Vos
Patrice O'Neal
Louis CK
I'm afraid Machida isn't doing anything significant enough to win the decision.

COMON...

Edit: He did land a few knees and actually landed most of his strikes, but the output is too small. The judges won't give it to Lyoto.
---
Anderson Silva ♔
Aldo - Dos Anjos - Mayday - Weidman - Machida - Jones
Colossal-weight
Join Date: Jan 2010
Posts: 9,844
I knew Machida would find a way to make a Henderson fight boring.

If Dan didn't come forward or throw first, there may never be a punch thrown in this fight. This is rivaling the Guida gameplan.
I think its a round a piece possibly 2-0 Machida but its close.
---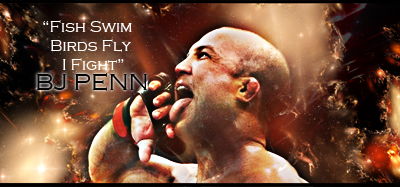 "If you get hit and it hurts hit him back you not knocked out yet."-Joe Doerksen
The Toxic Terrors (FFL)
Demetrious Johnson*Eduardo Dantas*Emanuel Newton*Will Brooks*Michael Page
Currently Active Users Viewing This Thread: 1

(0 members and 1 guests)
Posting Rules

You may post new threads

You may post replies

You may not post attachments

You may not edit your posts

---

HTML code is Off

---