View Poll Results

: Your prediction

Ronda Rousey (c)
40
76.92%
Liz Carmouche
10
19.23%
Draw
2
3.85%
Voters: 52. You may not vote on this poll
Nothing about Liz's game says she won't eventually catch an armbar. The striker's chance isn't the same with women, they don't have flash KO ability. Maybe 145lbs Cyborg did, but not Liz. I think it ultimately ends in an armbar, no matter how many TD's get stuffed in the early min/rounds.
I kind of hope Rousey wins by something other than an arm bar. I like to see versatility in peoples finishing ability.

Actually just watched the finish to Tate vs. Rousey. I had both hands on my head watching that. What was Tate thinking when not wanting to tap to that sooner? When pride turns into stupidity.. Almost brings the phrase "____ is gonna take a limb home with him/her.) to a whole different level. About as graphic as when Corey Hill broke his leg.

Anyways, I see Rousey winning this.
---
Psalm 30:5 "For his anger endureth but a moment; in his favour is life: weeping may endure for a night, but joy cometh in the morning."

Top 3 Favorite Fighters
1. Chuck "The Iceman" Liddell
2. Glover Teixeira
3. Demian Maia
I voted for Rhonda, and that's my prediction, but as far as the future of the division and women's MMA. Honestly, the best thing that could happen for the UFC would be to have an eventful fight that is close and exciting with one girl picking up a shocking win in the championship rounds. If Rhonda continues to dominate, people will view the women's ranks the same way the ignorantly say the MW division is weak.
I guess I am one of the few that just does not see this as a barn burner, I may be wrong but I just feel its way over hyped, time will tell..
...LOL! Brutal poll! It's pretty obvious. Ronda will most likely come out blazing getting Liz in a bad position and whooooop! There goes Liz on a nasty toss. What's scarier is that Ronda is getting better very fast. I said once her striking gets tighter she may become unbeatable for a while. Bro---you rock her she's just gonna clinch with you, gain position in a blink and toss yer ass to the ground and grapple you until she takes something home. How long has Ronda been tossin' dudes? Since Liz is a striker and Ronda is getting tighter on her striking, there could be some nice exchanges...

...BIG THX TO LIZ FOR SERVING OUR COUNTRY....3 TOURS IN IRAQ...AND A MARINE...best of luck for her up coming fight...
Havn't seen any of Liz' fights or simply can't remember. Not going to even bother to say who wins or not. Just want it to see it go past one round at least. If Ronda pulls out another sub within a few minutes not sure if people (the masses) will be satisfied.

Give us a competitive fight also for the sake of Liz. I mean man, after all that and she loses...that would kinda suck for anybody.

Any bets if Cyborg will be at ringside. Cuz I remember Tito said he got front row tickets...haha!
---
Marcus Aurelius: Tell me again, Maximus, why are we here?
Maximus: For the glory of the
Empire, sire.
Baked, not fried... the healthy choice.
Only really interested in the fact that I think Liz can do one thing Rhonda's past opponents couldn't and that is match Rousey physically. Strength wise Liz may even have an advantage, lets not forget even as raw as she was at the time she gave Marloes Coenen a hell of a fight. I remember watching it thinking that when this girls skill catches up to her body she is gonna be something. She looked like an animal. I am not convinced she has a chance of beating Rhonda but I think she has as good of a chance as any woman in MMA today.
---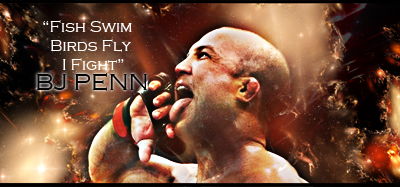 "If you get hit and it hurts hit him back you not knocked out yet."-Joe Doerksen
The Toxic Terrors (FFL)
Demetrious Johnson*Eduardo Dantas*Emanuel Newton*Will Brooks*Michael Page
Heavyweight
Join Date: Apr 2007
Posts: 3,709
I am pretty excited for this actually. I voted Rousey, but hope Liz wins just to shake things up and piss off the mma world. I think Liz definitely will pose some threats, if she fights with a maniacal pace she will be able to push Rousey around.
I would love to see Carmouche win, from all the interviews and build of footage on her has made me think she is a nice girl... Obviously i think Rhonda takes it though....her terminator stare is so fake though.
Currently Active Users Viewing This Thread: 1

(0 members and 1 guests)
Posting Rules

You may post new threads

You may post replies

You may not post attachments

You may not edit your posts

---

HTML code is Off

---