View Poll Results

: Your prediction

Yushin Okami
13
37.14%
Hector Lombard
22
62.86%
Draw
0
0%
Voters: 35. You may not vote on this poll
Quote:
This is a terrible stylistic matchup for Okami. It isn't impossible for him to win but he is going to have to stay on his bike the whole time jabbing him every time he gets close.
It's not impossible for him to win. Lombard is going to be exposed
Lombard is one of the worst possible matchups for Okami at MW. I don't think he can take Hector down, Hector has great punching power and Okami's striking defense is not exactly world class either. Maybe he can tire Lombard out with clinch and footwork but it's going to be a long grind for Yushin and Lombard can end it any time.
---
Rookie Hammer Squad 2015
Frankie Edgar - Dominick Cruz - Jorge Masvidal - Cat Zingano - Holly Holm
Banned
Join Date: Aug 2010
Location: Idaho
Posts: 2,848
I think Stun Gun has a rather obvious bias towards Asian fighters.
But in this circumstance, I think he's right.
I want Lombard to win because Yushin already got his shot at Anderson. If the same Hector shows up that faught Palhares, he should win this fight. I think his stregnth, base, and power will pose big problems for Yushin.


Join Date: Jan 2013
Location: Canada's East Coast
Posts: 1,487
Quote:
I think Stun Gun has a rather obvious bias towards Asian fighters.
But in this circumstance, I think he's right.
Very rarely do I find myself in agreement with both Ari AND Stun Gun
but this is definitely one of those times
---
The poster formerly known as Cowgirl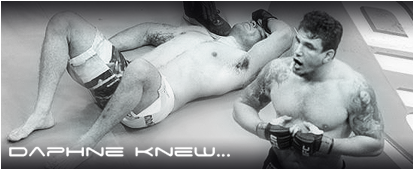 Thanks to Killz for the great sig!

Lombard is gonna demolish Okami..
---
_RIVALS TOP 10

ANDERSON "THE SPIDER" SILVA
JAKE SHIELDS
NICK DIAZ
EDDIE ALVAREZ
JUNIOR "CIGANO" DOS SANTOS
GILBERT MELENDEZ
MAMED "THE CANNIBAL" KHALIDOV
HECTOR "SHANGO" LOMBARD
CAIN VELASQUEZ
GEGARD "THE DREAM CATCHER" MOUSASI

You're not terribly important to me

Join Date: Jul 2010
Location: Sell me this pen
Posts: 15,507
you guys are crazy lombard wil KO okami, okami can't bully lombard with his grappling
---
Jim Norton
Nick Dipaolo
Dave Attell
Dave Chappelle
Bill Burr
Joey Diaz
Colin Quinn
Bob Kelly
Rich Vos
Patrice O'Neal
Louis CK
Megaweight
Join Date: Mar 2007
Posts: 5,499
I want to say Okami, but Okami react very badly to power punches. He tends to forget his gameplan and focus. I think Lombard takes this via TKO.
Join Date: Oct 2009
Location: UK... Where the sun never shines.
Posts: 11,557
Okami by grinding decision... maybe


Hoping for a Lombard KO though.
Currently Active Users Viewing This Thread: 1

(0 members and 1 guests)
Posting Rules

You may post new threads

You may post replies

You may not post attachments

You may not edit your posts

---

HTML code is Off

---