View Poll Results

: Your prediction

Takanori Gomi
6
23.08%
Diego Sanchez
20
76.92%
Draw
0
0%
Voters: 26. You may not vote on this poll
Funniest part is diego ud was my #1 pick in the pick em.

Sent from my HTC Desire HD A9191 using VerticalSports.Com App
Wow, I didn't watch the decision cause it was a gimmie decision. WTF how the hell do you score it for Diego?
---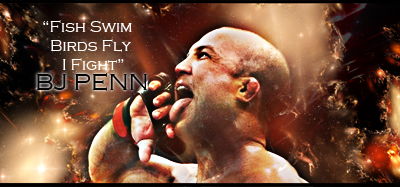 "If you get hit and it hurts hit him back you not knocked out yet."-Joe Doerksen
The Toxic Terrors (FFL)
Demetrious Johnson*Eduardo Dantas*Emanuel Newton*Will Brooks*Michael Page
Quote:
I've enjoyed all the fights. I liked this fight. But such a terrible call by the judges. To the idiot who said diego had takedowns, he did nothing with them. BS
I'm not saying he DID anything with them.. I said in the eyes of the judges it still shows that he dictated the pace of the fight and to these judges that's what counts when no one was rocked or even stumbled in the slightest throughout the entire fight.
Maybe you should check your reading comprehension 'idiot'
---
"MMA and Muay Thai are similar in a few aspects, such as the fact that their is no traditional belting system - only a list of people you never want to have to fight." - Kenny Florian
Flyweight
Join Date: Sep 2011
Posts: 456
I'm happy Diego got the win, but what was that? That's NOT how Diego fights. He's a monster that stays in your face, and don't give me that "he was respecting Gomi's power". The dude has taken punches from guys like Ellenberger and Penn, and what gets me the most is.. Right as the fight is about to end, THAT is when he goes into berserk mode, and you know what? He was actually being successful in those last few seconds and it's likely what swayed the judges. WHAT WAS HE DOING? WHY WAS HE SO EAGER TO NOT ENGAGE? He couldn't be afraid of Gomi's power, and in those last few seconds, he was going punch for punch just fine. COME ON DIEGO, I expect more. Sorry for the rant, I just didn't understand his strategy. Even if you scored it for Gomi, that's not the usual Sanchez that he potentially beat. I don't know what that was. Hopefully it was a fluke, or Diego was afraid of gassing because of the weight cut because I don't want to see that Diego again.
---
Psalm 30:5 "For his anger endureth but a moment; in his favour is life: weeping may endure for a night, but joy cometh in the morning."

Top 3 Favorite Fighters
1. Chuck "The Iceman" Liddell
2. Glover Teixeira
3. Demian Maia
I can't explain it either, he did the same thing against Koscheck when he got his win streak snapped. Probably one of those brainfart things, maybe it was from missing weight, maybe his mojo wasn't there, who knows?
Same as Toxic I went to make a drink thinking it'd be a simple announcing of Gomi's victory. .. abysmal judging.

Sent from my Samsung Galaxy S3
---

"There are three things all wise men fear: the sea in storm, a night with no moon, and the anger of a gentle man."
Currently Active Users Viewing This Thread: 1

(0 members and 1 guests)
Posting Rules

You may post new threads

You may post replies

You may not post attachments

You may not edit your posts

---

HTML code is Off

---