View Poll Results

: Your prediction

Wanderlei Silva
21
44.68%
Brian Stann
25
53.19%
Draw
1
2.13%
Voters: 47. You may not vote on this poll

Join Date: Mar 2010
Location: NC.
Posts: 9,815
Quote:
Is this any better?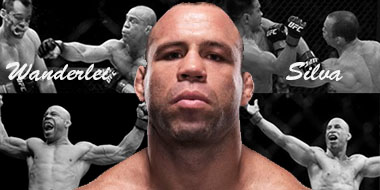 also the b/w version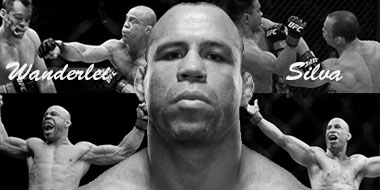 or this one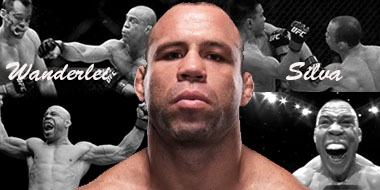 YES! in my opinion that's a lot better.
I think Brian is going to fix his nose
---
Quote:
I'm not knocking your work at all but I would want something from the old days. That nose job makes "The Axe Murderer" Look like "the child molester"
Im still not completely used to the new face, I know its been fixed for a while but I still looks funny to me.
Featherweight
Join Date: Apr 2012
Posts: 1,444
Quote:
Wouldnt it be funny if Struve beats hunt and I make you a nice new Brock Lesnar Sig to sport for a week
Whaddya mean "if"?
Join Date: Oct 2009
Location: UK... Where the sun never shines.
Posts: 11,557
This fight simply cannot fail to deliver. It's going to be a war, and it's going to end in brutal fashion. Either Stann will hit Wanderlei so hard his face will return to it's former glory, or Wanderlei will somehow weather the storm that's going to be fired at his chin, and land one of those wild, wailing Chute Boxe hooks and knock Stann on his ass. Either way, it's going to wild, and one hell of a fight. Who gives a **** if Wanderlei's no longer relevant in the rankings, or that Brian Stann isn't cut out for the big fights after all, this is a ******* war, and I would pay to watch it any day of the week. I'm pumped for this fight.
---
Proudly Supporting
Dan Hardy
Conor McGregor
Michael Bisping
Donald Cerrone
Chael Sonnen
Demetrious Johnson
Joe Lauzon
Nick Diaz

MMA Fanatic
Join Date: Jan 2013
Posts: 42
I really would like Wand to win this fught, but...Stann is favorite. Wand is far, far away from his best days.
Please, Wand, if you lose, retire... You're a legend, don't turn into a punching bag.
Stann is going to maul him him the minute Wandy decides to turn this into a brawl.
I would say brutal stoppage early but after this night.....split decision Stann in a fight which he gets dropped twice and generally beat up.
Sent from
Verticalsports.com Free App
---
Think. It Ain't Illegal Yet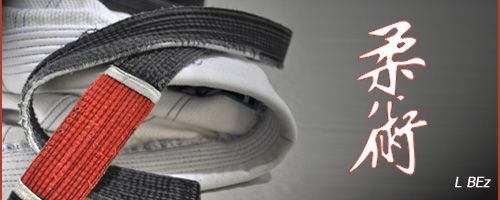 "Discipline Hurts Less Than Regret"
MMA Fanatic
Join Date: Jan 2013
Posts: 42
Ok, lets go! War Wand!
This guys wont let the decision to the judges! Thats sure.
As much as I want Wandy to win this I just don't see how Stann loses. Stann's boxing is so sharp and it eats up sloppy striking all day long. Their fights with Leben just keep replaying in my mind.

I think Wandy retires after getting knocked out in the first round. It's really unfortunate but he just can't keep up with the sport at his age. His chin wasn't ever the greatest, but he was always able to recover and spring back up. He doesn't have that ability anymore, he also has forsaken all of his kicking.
Currently Active Users Viewing This Thread: 1

(0 members and 1 guests)
Posting Rules

You may post new threads

You may post replies

You may not post attachments

You may not edit your posts

---

HTML code is Off

---