View Poll Results

: Your prediction

Georges St-Pierre (c)
81
76.42%
Nick Diaz
25
23.58%
Draw
0
0%
Voters: 106. You may not vote on this poll
GSP "I speak better english than you" That there was the highlight of the call. Diaz sounds just like he always sounds, nothing is his fault and he doesn't step up and be a man. The GSP is pampered shit sounds just like when Diaz gets beat, its never because he wasn't prepared or able to deal with what his opponent brought, his opponent has never had a great gameplan its always been some whiny shit about his opponent not really fighting, when he misses Press Confrences he didn't know about them, despite every other fighter always making them. Take some responsibility for something Nick for F*** sake.
---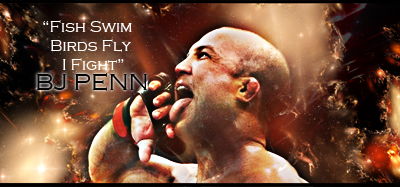 "If you get hit and it hurts hit him back you not knocked out yet."-Joe Doerksen
The Toxic Terrors (FFL)
Demetrious Johnson*Eduardo Dantas*Emanuel Newton*Will Brooks*Michael Page
I can feel the hype for this fight swelling inside of me. Can't...control...it.
Quote:
can GSP outstrike Diaz? does he have the boxing to make Diaz step back? does he have the footwork to land and circle like condit? obviously if GSP takes him down we are gonna see Diaz get beat up via the best top control in the sport...

anyone think GSP will choose to stand, and if he does will he be able to deal with Diaz style?
I think GSP will stand with Diaz at first and test his boxing, which I think will match up quite well. I think it's only a matter of time until GSP takes a few shots and goes for the takedown, though. Probably withing the first 3 minutes of round 1.
---
mad props: Toxic
Bantamweight
Join Date: Jan 2011
Posts: 926
GSP is good at stifling the guy when he about to get some momentum. The notion that GSP wont stand more than 5 secs with Nick is questionable. GSP will stand with Nick for a good amount of time. Then after a couple of feeling out and exchanges, GSP is going to take him down before Nick starts to get loose on the feet. GSP is then going to work his GnP for a while, and again, before Nick gets comfortable off his back, is going to stand him up. Repeat. GSP wins fights like that, stifling the opponents game and frustrating him and also doing damage of his own. GSP is good at when to time stuff when he feels his hold on the fight is getting a little loose. If GSP can fight like GSP, then he will win easy. If he gets tunnel vision by going to a dark place, then he is going to play Nicks game and thats where it gets dangerous for GSP.
This fight will look similar to GSP Condit... and Bendo Nate Diaz.

I don't want GSP to finish for once. I want him to beat the living hell of out Diaz for 25 minutes.
Quote:
Originally Posted by
GrappleRetarded
View Post
if GSP finishes a guy as tenacious as Nick Diaz, I'll eat my undies.
Put it on youtube for me....
Colossal-weight
Join Date: Jan 2010
Posts: 9,844
GSP has no shot in hell of finishing Nick.
Also say what you will. Nick goes off a lot. But the guy is always the first to recognize who has helped him and how he got here. He is loyal to all who have helped him and never takes the glory. He is probably a class act training partner as well.
http://www.sherdog.com/news/articles...gh-Hands-50731
Quote:
"Richard made me work harder than other trainers were working their fighters," Nick said. "He pushed me and still pushes me. We work as a team really well. I was 16 years old when I started fighting. I was always looking for a good boxing trainer. I could only hope for someone like Richard. I doubt I would be where I am without Richard. I might have amounted to something but probably a lot different. When I fight, I use the path of least resistance and utilize the whole boxing aspect in a fight. That comes from Richard."
MMA Fanatic
Join Date: Mar 2013
Posts: 7
Been waiting for this fight since like forever.
Flyweight
Join Date: Apr 2007
Posts: 257
As much as I like both fighters I dont think Diaz will come out with a " W "on this night. George is a very smart fighter and will beat the crap out of that front leg of Diaz and I think he will avoid taking him down. I think George will stay on him ( standing ) and not let him have any room to strike. He will dirty box him against the cage and keep him there. Watch for lots of elbows in the clinch from George and I wouldnt be surprised to see it stopped because of cuts.
Just a opinion!
This fight will disappoint. No big fight ever lives up to it not to mention gsp isn't known for amazing entertainment.
Georges will push him against the fence for five rounds.
Sent from
Verticalsports.com Free App
---
Think. It Ain't Illegal Yet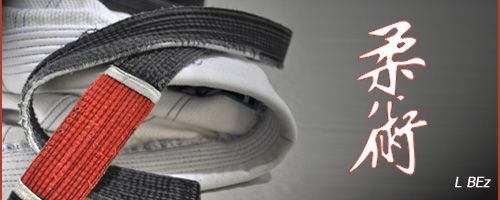 "Discipline Hurts Less Than Regret"
Kampmann wants Diaz "when" he loses to GSP - I really like the sound of that fight
Quote:
Martin Kampmann ‏@MartinKampmann
No fights lined up yet, but I would like to get one this summer against strikeforce champ Saffiedine or Diaz after gsp beats him up
---
Currently Active Users Viewing This Thread: 1

(0 members and 1 guests)
Posting Rules

You may post new threads

You may post replies

You may not post attachments

You may not edit your posts

---

HTML code is Off

---