View Poll Results

: Your prediction

Georges St-Pierre (c)
81
76.42%
Nick Diaz
25
23.58%
Draw
0
0%
Voters: 106. You may not vote on this poll
I want Diaz to beat GSP but I just can't thing of anyway he is going to beat GSP I really don't.
---
Dan 'THE OUTLAW' Hardy
Mauricio 'SHOGUN' Rua
Alexander 'THE MAULER' Gustafsson
Brad 'ONE PUNCH' Pickett
John 'THE HITMAN' Hathaway
Frankie 'THE ANSWER' Edgar


Colossal-weight
Join Date: Jan 2010
Posts: 9,844
Quote:
I think the big difference is GSP's ability to stick to a gameplan to a T. A lot of fighters stop leg kicks after the first round. If GSP's gameplan is to legkick and move I expect Diaz's leg to look like Faber's. Until he gets told different by his corner leg kicks will keep coming.
Depends what sort of kicks he is throwing. If he is really laying them in there which I think he has some solid kicks....not Aldo or Shogun level, but hard kicks....he may slow Diaz down.
He could also go the leg tapping route of Condit if he doesn't want to fully commit. Nick landed many more head shots than Condit. But Condit landed I think 60 some kicks. Mabe 3 of those were "hard". GSP could get away with that same style of tapping and moving...but also throwing in end of the round TDs. Taps still count.
Quote:
Gsp could very well do what Condit did. He has a great lunging jab, and if he mixes in pitter patter kicks like Condit did, he could end up keeping Diaz at range all night.

If we see GSP circling and backpeddling the whole fight, i'm gonna be a sad fan of mma Saturday. I wanna see these guys scrap like Sanchez/Diaz, both hungry, both wanting a win, both wanting a finish, both looking to give the fans a show. I know one will for sure.
Agreed. Even if GSP wins, I just hope it is a good FIGHT.
Quote:
Saturday just needs to come already.
I can't wait myself. Hype got me pretty good for this match up:
Flyweight
Join Date: Sep 2008
Posts: 331
Can you win by 'middle finger from your back in full guard'?

No?

Ok, GSP by very obvious uncontroversial unanimous decision then.
Bet all my fake money on Diaz.

You have to believe in something.
Well, everybody's like "Diaz got under GSP's skin" and whatnot

Well, we all know GSP's as smart as a fighter as they come and he always does calculated things.

Facing a guy like Diaz, who is very emotionnal, I believe that GSP's attitude is nothing but an act to get Diaz really into this fight emotionally, maybe even too much so the strategy goes out the window.

GSP's always starts the fight weeks in advance by picking the attitude he's going to adopt in order to put his opponent in the mindset he wants him to be.

My 2cts here, but you never know, maybe Diaz got under GSP's skin.

Join Date: Mar 2010
Location: NC.
Posts: 9,815
---
You're not terribly important to me

Join Date: Jul 2010
Location: Sell me this pen
Posts: 15,507
dont photoshop pics oldie because NICK DIAZ IS A MONSTER AND A DICK I HOPE GSP BEATS HIM DOWN !!!!!!!
---
Jim Norton
Nick Dipaolo
Dave Attell
Dave Chappelle
Bill Burr
Joey Diaz
Colin Quinn
Bob Kelly
Rich Vos
Patrice O'Neal
Louis CK
Nick has been training with Miss Rousey this past year...

**** it. Diaz via 4th round armbar.
---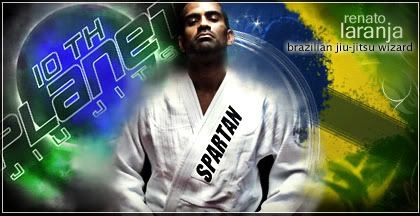 "You have a big word for a guy who don't have a gi right now." - Renato Laranja

Join Date: Oct 2006
Location: Wa
Posts: 2,550
---
_________________________________________________
_________________________________________________
Currently Active Users Viewing This Thread: 1

(0 members and 1 guests)
Posting Rules

You may post new threads

You may post replies

You may not post attachments

You may not edit your posts

---

HTML code is Off

---