Bantamweight
Join Date: Oct 2012
Location: Canada, West Coast
Posts: 864
Tyron Woodley calls out Rory MacDonald
---
Quote:
Unimpressed with Demian Maia (and fearing hella flak), Tyron Woodley calls out Rory MacDonald
By Jesse Holland on Feb 5, 4:00p 50
Strikeforce import Tyron Woodley had a smashing debut (literally) at UFC 156 last weekend when he knocked out Jay Hieron to improve to 11-1 as a mixed martial arts (MMA) fighter. Now, "The Chosen One" also wants to improve his spot in the 170-pound pecking order, and figures a win over Rory MacDonald is the best way to do it.
Tyron Woodley is a man on a mission.
After securing his first win inside the Octagon, a blistering knockout over Jay Hieron at the UFC 156 pay-per-view (PPV) event last Saturday night (Feb. 2, 2013) in Las Vegas, Nevada, the former Strikeforce welterweight contender is already setting his sights on some of the bigger names at 170 pounds.
"The Chosen One" explains his reasoning on Sherdog's Beatdown Radio Show:
Quote:
"I want to fight [Rory MacDonald]. If anything happens with Carlos Condit, God forbid, or something happens with that fight, I already told Dana White. Nobody's calling him out for a reason, because he's freaking unreal. But if you wait, you think he's going to stop getting better? In two years, this kid's probably going to be one of the best fighters in the game. I'd rather knock his butt off now like I knocked off [Tarec Saffiedine's] just before he got the Strikeforce gold. Everybody's been Tweeting about [Demian Maia]. I don't mind the fight. If he fights me the way he fought Fitch, then it's not that dangerous of a fight. He just took him down and jumped on his back. I think Demian Maia's tough. He just didn't really impress me very much. I think if you match us up, it's going to be a boring fight and we're both going to get hella flak. I would rather fight [Nick] Diaz, Rory MacDonald, Condit. I would rather fight one of those guys, to be honest. They're going to bring out the fight. They're going to make me fight harder."
Maia, a former middleweight number one contender, is now 3-0 at 170 pounds after toppling Jon Fitch, also at UFC 156 (watch it here), to put himself in prime position to be considered among "the mix" of top welterweight contenders.
Would fighting Woodley be considered a step down?
Alright fantasy matchmakers, let's hear what you have planned for both Woodley and Maia in the second half of 2013.
http://www.mmamania.com/2013/2/5/395...-macdonald-mma
Hah, if Maia fought Woodley like he did Fitch, Woodley would be having nap-time in the first 5 minutes.
---
D. Cerrone | R. Souza | F. Werdum | R. MacDonald | M. McDonald | D. Maia | J. Mein | C. Condit
M. Coenen | S. Kaufman | A. Davis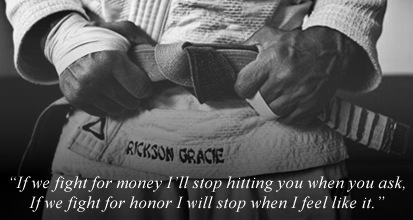 Not surprised. The way Maia has been rag dolling everyone - and after he just got done beating the #2 wrestler in the division at his own game for 15 minutes.. Who would WANT to fight him? IMO fitch only survived because he has very good JJ and wrestling. Your going to have to have both to beat Maia and i dont know who else has it in the division other than condit/gsp/probably rory.
---
Dominick Cruz | Jose Aldo | Donald Cerrone | Vitor Belfort | Fedor | Daniel Cormier
I like Woodley, and props to him for calling him out. But Rory would smash him.

Join Date: Apr 2010
Location: Following The Path To Jesus Set By His Disciple Vitor Belfort
Posts: 5,111
LOL at Woodly saying he wasn't impressed by Maia. go back and watch your snoozefests.
---
...Jay Herion has been around a while with some miles. He was a fair test for Woodley but T-wood better careful calling out our UFC killers. This isn't Strikeforce and the UFC WW division certainly isn't a division I would call out a hungry, top dog killer like Rory. I think Rory would put a brutal beatdown on Woodley. Wood is a pretty good striker---with his very good wrestling base. Rory is very well-rounded with his base being MMA and is getting serious training in with GSP at Tristar. I think the days of one-dimentional fighters will soon come to an end. MacDonald vs. Condit is going to be an insane fight! The 158 card is just mindblowing with gigantic implications in the WW division...
Flyweight
Join Date: Jul 2010
Posts: 422
lol didnt this fool get KTFO by Nate, who got beat by Saffedine!!

rory would murder this guy.
Colossal-weight
Join Date: Jan 2010
Posts: 9,844
Totally forgot about the Pitbull. That would be indeed an excellent fight.
---
Marcus Aurelius: Tell me again, Maximus, why are we here?
Maximus: For the glory of the
Empire, sire.
Baked, not fried... the healthy choice.
Maia could easily submit Woodley. He probably would of done it to Fitch, but he is just so good at defending submissions.
Sent from
Verticalsports.com Free App
Currently Active Users Viewing This Thread: 1

(0 members and 1 guests)
Posting Rules

You may post new threads

You may post replies

You may not post attachments

You may not edit your posts

---

HTML code is Off

---