Join Date: Oct 2009
Location: UK... Where the sun never shines.
Posts: 11,553
UFC release statement that the sky is blue and the grass is green
Quote:
I honestly don't care as long as they stay with in the correct ranges.

I dont think it makes any real difference unless it came down to 2 completely evenly skilled fighters in which one of a 2:1 ratio while the other had a 4:1 in which it would still be a very small difference. You gotta understand, just because the limit is 6:1, who in their right mind is actually going to let themselves get to that ratio? What if they ACCIDENTLY went over and then got randomly tested and popped and now they are this big abuser? So your thinking 4:1 against someone that is 2 or 3:1 which really isnt even worth making an argument about.

The only arguments that hold any weight are exactly what budi is saying - "You should have to go out the old fashion way if your testosterone is declining" and a case where someone blatantly abused it(Like in chael's case [but let's remember chael has been on this stuff since he was a kid.. he supposedly was never on steroids, just born with a condition] where he was way over) but not to be confused with a case like Overeem's where it wasn't TRT, it was actually steroids.

When i think of TRT i think of testosterone. Not a HUGE pimply guy with no neck. There is a big difference. Extra test is only going to allow you to go harder in the gym and be more aggressive. It will NOT give you more stamina or more strength, THOUGH more stamina and more strength can be a result of being able to go harder in the gym, it is not a direct result of the therapy.

For example, if a guy was on TRT, but not working out or anything like that.. the only real effect it would have would be his sex drive and his attitude.


A guy taking steroids will gain weight and muscle without even working out. Absolutely not as much as he would if he was, but he still does have gains without putting any work in to earn it.
Agreed with a lot of what you said except for the bolded point at the end. Steroids DO NOT let you gain without working out. Have you ever seen a professional body builder or gym rat off season not working out? Bloated stomach, size of their peak muscle shrink dramatically. If you do it naturally, you can take time off and not lose as much size opposed to on the 'sauce'.
This whole TRT thing is such a grey area for fans and competitors. Guys are striving so hard to be the best they'll do anything to get it. I still think the best athletes don't need to take it to be at the top of their games. I say either a) professional sports allows all of this or b) bans it outright
There should be no in-between. I think the only time drugs should never be mentioned is in amateur competition (Olympics). Anything professional (NBA/NFL, etc) vote to have it/not have it and be done with the shenanigan.
---
R.I.P. PRIDE FC

Fedor-Shogun-Overeem-Cro Cop-Silva-Gomi-Henderson-Jackson

2014 NPFFL

Jon Jones . Travis Browne . Demian Maia. Cain Velasquez. Fabricio Werdum
Quote:
jeez when did fighting become a sissy moral convention, I swear everything to do with MMA and boxing is watered down to I don't like this guy because he offends me or he took something I don't like, MMA is becoming an anagram for TMZ
This. What a bunch of absolute pansies.
Oh, no! Legends of the sport can extend their careers an extra few years and keep providing us with entertaining fights! What a travesty!
I wasn't aware I was posting alongside a group of alter boys and boy scouts.
And the endless jerkoff circle of Fighters - UFC - Athletic Commission continues.
---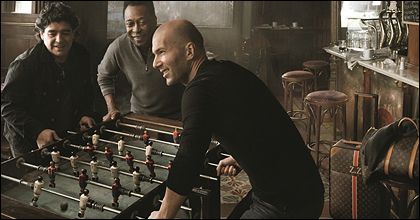 Quote:
Originally Posted by
Canadian Psycho
View Post
This. What a bunch of absolute pansies.

Oh, no! Legends of the sport can extend their careers an extra few years and keep providing us with entertaining fights! What a travesty!

I wasn't aware I was posting alongside a group of alter boys and boy scouts.
It's not about the fighters doing it... its about the fighters who aint.
A dude who currently has low testosterone ( for whatever reason ) and qualifies for the treatment... but he may never have been higher then 1:1 at any point in his life. Yet he can now suddenly have it as high as 6:1. Yet another dude who has always been 1:1 wont qualify and be at a disadvantage. How on earth is that right in any sport?
There may be fighters who do qualify and *choose* not to have the treatment. Again, they will be at a disadvantage when fighting somebody who is. Basically punished for choosing not to synthetically augment themselves with a treatment that may well mess you up long term.
It is unfair in any sport to allow this stuff. If you have an accident and need it, then that's cool. But getting old and becoming rubbish is part and parcel of a sportsmans life. That's the natural order of things.
Oh no! Fighters are using performance enhancing drugs and providing us with entertaining fights at the cost of having a reputable, fair sport!

What a bunch of altar boys we all are.


Free Greg Anderson, and put Barry Bonds and the lot in the Hall of Fame please.

No need to pretend steroids are the biggest threat to American society since the red scare any longer, if guys are going to publicly cheat in this sport.
---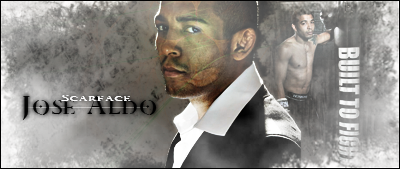 What a load of nonsense. Did TRT stop Jake Shields from dominating Dan Henderson? Did TRT stop Anderson Silva from knocking out Vitor Belfort? Did TRT stop Demian Maia from submitting Chael Sonnen? Did TRT stop Tarec Saffiedine from taking Nate Marquardt's leg home with him?

Fighters who test within normal levels aren't competing with superhuman like strength. I'll continue to enjoy watching the likes of Vitor, Henderson, and Sonnen compete. You lot feel free to make a mountain out of a molehill. TRT is the flavour of the month. The fact that you compare Barry Bonds, who took illegal anabolic steroids, to fighters who legally use TRT and test within a permissible range shows just how little you actually know. Enjoy your pointless witch hunt.
Oh man. The argument that because a guy used PEDs and didnt win every fight means they should not be banned.
It's exactly as we all thought, unban all PEDs because they don't make you unstoppable.
Hey did you guys here Tavares got busted for illegal anabolics? He got stopped in round 1! Free illegal anabolic steroids!
Free Balco! Free Greg Anderson!
---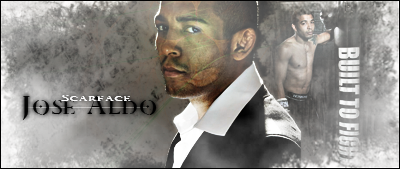 No sense in conversing with a complete douchebag who has a knack for taking anything said and twisting it to suit his own, deluded take on things.
As I said, I'll continue to enjoy watching these men fight. You enjoy your online crusade that will ultimately be of no consequence or effect to anyone.
Properly used TRT and the use of banned PED's are two separate issues in my book.

Assuming that TRT is being used properly, and the recipient has their levels monitored and all that. My biggest concern is the extension of a fighter's career at the expense of their own health. I don't want everyone ending up like Mohammad Ali or Gary Goodridge.
---
D. Cerrone | R. Souza | F. Werdum | R. MacDonald | M. McDonald | D. Maia | J. Mein | C. Condit
M. Coenen | S. Kaufman | A. Davis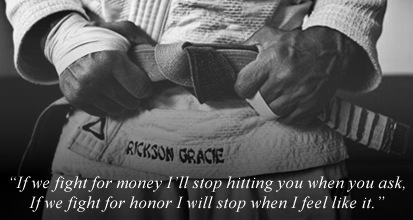 Currently Active Users Viewing This Thread: 1

(0 members and 1 guests)
Posting Rules

You may post new threads

You may post replies

You may not post attachments

You may not edit your posts

---

HTML code is Off

---