Bantamweight
Join Date: Oct 2012
Location: Canada, West Coast
Posts: 864
UFC reveals Vitor Belfort used testosterone replacement therapy for UFC on FX 7
---
Quote:
UFC reveals Vitor Belfort used testosterone replacement therapy for UFC on FX 7

by MMAjunkie.com Staff on Feb 06, 2013 at 1:25 pm ET

UFC officials today answered the question Vitor Belfort refused to address: Yes, "The Phenom" did use testosterone replacement therapy in advance of his UFC on FX 7 win over Michael Bisping.

UFC officials today revealed Belfort was granted a therapeutic-use exemption for testosterone replacement therapy prior to the bout and that his post-fight drug screen "did not indicate the presence of any prohibited substance for increasing performance improvement."

Belfort and Bisping headlined the Jan. 19 event, which took place at Sao Paulo's Ibirapuera Gymnasium. The Brazilian scored a second-round TKO over the Brit and then proceeded to call for a rematch with current light heavyweight champion Jon Jones.

All 22 fighters who competed on the card were tested for performance-enhancing drugs and drugs of abuse, and the UFC this past week confirmed one test result in an "irregular" finding, which led to speculation that Belfort – who in 2006 was suspended by the Nevada State Athletic Commission after testing positive for the anabolic steroid 4-Hydroxytestosterone – was the culprit.

However, as UFC President Dana White promised following this past weekend's UFC 156 event, that was not the case. Instead, the failed result belonged to lightweight Thaigo Tavares, who was suspended for nine months.

"To dispel rumors that have been circulated, Zuffa wishes to clarify that Vitor Belfort's drug test results were negative and did not indicate the presence of any performance enhancing drugs," a statement from Zuffa read.

Still, Belfort's use of testosterone is sure to raise a few eyebrows. However, UFC officials said the fighter has been diagnosed with hypogonadism, the same condition that allowed Chael Sonnen to receive prior exemptions, and that Belfort's levels have been properly monitored by a Nevada physician.

UFC on FX 7 marked the regulatory debut of the Brazilian MMA Athletic Commission (Comissao Atletica Brasileira de MMA), which is part of the upstart International Mixed Martial Arts Federation. (UFC Vice President of Regulatory Affairs Marc Ratner, whom the Brazilian commission shadowed during the UFC's three prior events in the country, chairs the IMMAF's technical committee.)

Belfort, who's recently dodged questions about his potential use of testosterone-replacement therapy, addressed reporters prior to Saturday's UFC 156 event in Brazil and dismissed the rumors of the failed drug test.

"I think people get jealous when a guy at my age is destroying these people getting title shots," he said. " ... I think when you look good, the tendency of people to judge you and criticize you is bigger because it sells [newspapers]. See, we're talking about this, but I had a great performance, and we're spending more time talking about the controversy than my performance."
http://www.mmajunkie.com/news/2013/0...or-ufc-on-fx-7
Welterweight
Join Date: Jul 2008
Posts: 2,229
They really just need to make PEDs legal for use in MMA so we can stop having to read about these stories and controversies every week.
We're gonna have a whole bunch of fighters with vanishing testicles running around if we don't slow this crap down!
---
Properly monitored and within the legal range.

These poor men have a physical disorder that requires correcting. How dare you judge them.
---
2013 VIP FFL Champion
THE DRAGON RIDES AGAIN - 12/20/14
Machida - Alves - Cruz - JDS - Weidman - Condit - Pettis - Edgar - Cowboy - Dodson - Okami
Quote:
Originally Posted by
Canadian Psycho
View Post
Properly monitored and within the legal range.

These poor men have a physical disorder that requires correcting. How dare you judge them.
Physical disorders created by years of steroid abuse.
Quote:
They really just need to make PEDs legal for use in MMA so we can stop having to read about these stories and controversies every week.
Go back to watching pro-wrestling.
---
D. Cerrone | R. Souza | F. Werdum | R. MacDonald | M. McDonald | D. Maia | J. Mein | C. Condit
M. Coenen | S. Kaufman | A. Davis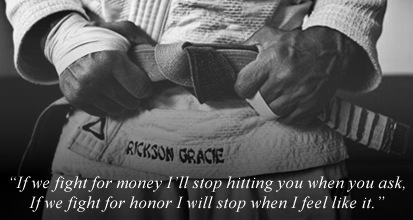 Quote:
Do they actually have little balls?
Well they don't produce normal levels of testosterone. For some weird reason this dreadful plaugue seems to strike people who have formerly been caught using or suspected of using steroids.
So either their former abusers or just too old to produce the testosterone naturally, which in my books should mean retirement - not TRT
---
I honestly don't care as long as they stay with in the correct ranges.

I dont think it makes any real difference unless it came down to 2 completely evenly skilled fighters in which one of a 2:1 ratio while the other had a 4:1 in which it would still be a very small difference. You gotta understand, just because the limit is 6:1, who in their right mind is actually going to let themselves get to that ratio? What if they ACCIDENTLY went over and then got randomly tested and popped and now they are this big abuser? So your thinking 4:1 against someone that is 2 or 3:1 which really isnt even worth making an argument about.

The only arguments that hold any weight are exactly what budi is saying - "You should have to go out the old fashion way if your testosterone is declining" and a case where someone blatantly abused it(Like in chael's case [but let's remember chael has been on this stuff since he was a kid.. he supposedly was never on steroids, just born with a condition] where he was way over) but not to be confused with a case like Overeem's where it wasn't TRT, it was actually steroids.

When i think of TRT i think of testosterone. Not a HUGE pimply guy with no neck. There is a big difference. Extra test is only going to allow you to go harder in the gym and be more aggressive. It will NOT give you more stamina or more strength, THOUGH more stamina and more strength can be a result of being able to go harder in the gym, it is not a direct result of the therapy.

For example, if a guy was on TRT, but not working out or anything like that.. the only real effect it would have would be his sex drive and his attitude.

A guy taking steroids will gain weight and muscle without even working out. Absolutely not as much as he would if he was, but he still does have gains without putting any work in to earn it.
---
Bendo | Aldo | Cerrone | Vitor | Fedor | Cormier
Need to book a pro or amateur mma fight in the midsouth area? PM ME!!
Sig by Limba
Currently Active Users Viewing This Thread: 1

(0 members and 1 guests)
Posting Rules

You may post new threads

You may post replies

You may not post attachments

You may not edit your posts

---

HTML code is Off

---