Josh Barnett rejects UFC contract offer
---
Quote:
Josh Barnett may not be coming back to the UFC after all.

According to Barnett's manager Leland LaBarre, Barnett has officially declined the promotion's latest contract offer.

"We agreed on guaranteed compensation," LaBarre said. "In fact, we never even countered. We accepted their original offer.

"However, there are some outlying issues -- one in particular -- that as of this point we were unable to agree on."

Labarre said he didn't feel it was appropriate at this time to discuss which issue both sides couldn't come to terms on.

UFC officials declined to comment on the situation.

Barnett (32-6) last fought in the UFC in March 2002. His latest contract expired following his January win over Nandor Guelmino in Strikeforce.

Last week, UFC president Dana White expressed optimism that the organization would reach a deal with Barnett, who is talking to other promotions.
Source: MMAFighting.com
Off to Bellator I guess
---
Yeah, like he's going to get a better contract anywhere else...
---
D. Cerrone | R. Souza | F. Werdum | R. MacDonald | M. McDonald | D. Maia | J. Mein | C. Condit
M. Coenen | S. Kaufman | A. Davis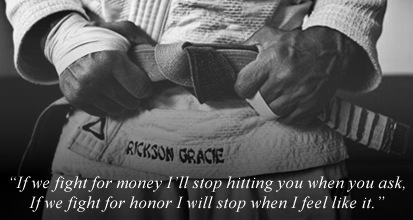 Much easier competition and the ability to fight elsewhere and do the wrestling thing, i guess.
He probably has deals in Japan for action figures or a video game of some sort. We all know the UFC wants to own your face/soul once you sign with them. Too bad, since the HW division could use a scrappy grappler with personality like Josh to add a little more variety.
Bantamweight
Join Date: Dec 2007
Posts: 797
a fight with Overoid would've been fun. Battle of the Roiders
Bantamweight

Join Date: Aug 2007
Posts: 802
Barnet and his team are historically hard to deal with in these situations, its always been that way. They think their value is higher than it really is. The good news is we are not missing anything by not getting him.
Stupid move by him. Might have been his last chance to make it big time.

Dana isnt a fan of his to begin with. And we all know that he can be a petty man.
---
Colossal-weight
Join Date: Jan 2010
Posts: 9,844
I think he would be a great addition and this news sucks. He is a legit top 5-8 HW.

Would love to see him vs. Mir, Roy, Werdum, Reem, maybe Nog again.
Flyweight
Join Date: Sep 2006
Posts: 329
"However, there are some outlying issues -- one in particular -- that as of this point we were unable to agree on."

Random unannounced drug tests, anyone?
Currently Active Users Viewing This Thread: 1

(0 members and 1 guests)
Posting Rules

You may post new threads

You may post replies

You may not post attachments

You may not edit your posts

---

HTML code is Off

---