UFC 158 finalized lineup
---
http://www.bjpenn.com/ufc-158-lineup...card-ufc-news/
MAIN CARD: (Pay-per-view, 10 p.m. ET)
Champ Georges St-Pierre vs. Nick Diaz – for welterweight title
Carlos Condit vs. Rory MacDonald
Jake Ellenberger vs. Johny Hendricks
Chris Camozzi vs. Nick Ring
Colin Fletcher vs. Mike Ricci
PRELIMINARY CARD: (FX, 8 p.m. ET)
Patrick Cote vs. Bobby Voelker
Quinn Mulhern vs. Rick Story
Antonio Carvalho vs. Darren Elkins
Daron Cruickshank vs. John Makdessi
PRELIMINARY CARD: (6:35 p.m. ET)
Jordan Mein vs. Dan Miller
Mitch Gagnon vs. Issei Tamura
Johnny Eduardo vs. Yves Jabouin
Welterweight
Join Date: Jul 2008
Posts: 2,231
Three epic fights, preceded by a bunch of WTFs.
I guess Dan Miller is going for that internet championship.

I mean would it have killed them to do Story/Mein and Cote/Miller and put those fights on the main card.
I'm getting very tempted to go to this event. Some of the seats for $200 a pop are pretty good spots, and there are a decent number left to choose from. So hard to justify spending the cash, but look at this card! Awesome!
---
mad props: Toxic
Join Date: Oct 2009
Location: UK... Where the sun never shines.
Posts: 11,557
Freakshow on the main. Nice surprise.

Join Date: May 2008
Posts: 11,388
Top to Bottom, that is a pretty damn solid card. Liking this
Good looking card. Main event is a joke, but it's gonna sell. I'm stoked to see Fletcher/Ricci. And, I think MacDonald is gonna dominate Condit this time around. Ellenberger/Hendricks is gonna be fight of the night, and probably KOotN also.
Colin Fletcher vs. Mike Ricci is very interesting imo.
Condit vs Macdonald will take FOTN for sure, great matchup.
---
McCall, Faber, Aldo, Nate, Nick, Lyoto, TBD, Hunt
Forever hanging in Anderson Silva nuts

Join Date: May 2008
Posts: 11,388
Hope Hendricks comes in fired up, that is THE night to state his case to challenge GSP or Diaz. He'll not wanna blow it, so will either light Ellenberger up, or cruise the fight to ensure the W.
Hell yea! So stoked for the entire event! Gagnon, Carvalho, Mein, Ring, and Ricci all on the same card!? Let's go Canada!
---
D. Cerrone | R. Souza | F. Werdum | R. MacDonald | M. McDonald | D. Maia | J. Mein | C. Condit
M. Coenen | S. Kaufman | A. Davis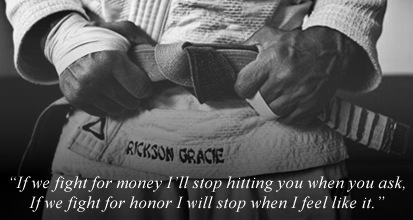 Currently Active Users Viewing This Thread: 1

(0 members and 1 guests)
Posting Rules

You may post new threads

You may post replies

You may not post attachments

You may not edit your posts

---

HTML code is Off

---