Rumor: UFC looking to increase number of fights per card
---
Quote:
In a move that will likely make both fans and former Strikeforce fighters quite happy, CagePotato has learned from multiple sources close to the UFC that the promotion intends to increase the average number of fights per event in order to accommodate former Strikeforce fighters.

The UFC currently plans to feature twelve fights at UFC 160, their May 25th card in Las Vegas (main event TBA). From then on out, we are told, the organization plans to regularly produce twelve- and thirteen-fight cards in order to create more spots for former Strikeforce fighters. This would be a 1-2 fight per card increase over what the promotion has been doing lately. Most of the UFC's recent cards — including UFC 156, UFC on FOX 6, and UFC on FX 7 — have each featured 11 fights.

Over the last month, transfers of fighters from Strikeforce to the UFC have been announced individually or a few at a time, but the complete scope of just how many former Strikeforce fighters would keep their jobs fighting for Zuffa was unknown. While we still do not have an exact number, this development seems to suggest that a significant number of Strikeforce fighters have been picked up by the UFC, with more announcements potentially to come.

Either Zuffa is legally obligated to provide contracted former Strikeforce fighters with these spots or they are choosing to make use of the talent pool available to them in order to expand their cards. In any case, it means more opportunity for lesser-known fighters and a bigger bang for fans' bucks. At least that's the theory. Will you make use of the extra one to two bouts per UFC card, or will they just get in the way of your pre-game drinking?
Source: CagePotato
---
You're not terribly important to me

Join Date: Jul 2010
Location: Sell me this pen
Posts: 15,507
if they do this I hope it's also so they don't have to wait 20 minutes between fights if there are quick finishes
---
Jim Norton
Nick Dipaolo
Dave Attell
Dave Chappelle
Bill Burr
Joey Diaz
Colin Quinn
Bob Kelly
Rich Vos
Patrice O'Neal
Louis CK
---
2013 VIP FFL Champion
THE DRAGON RIDES AGAIN - 12/20/14
Machida - Alves - Cruz - JDS - Weidman - Condit - Pettis - Edgar - Cowboy - Dodson - Okami
I can't see an argument to this.
---
"Yeah, well, you know, that's just, like, your opinion, man."
The more the better if they can keep it high level. I wouldn't care if the start time was 8 a.m. I don't watch the saturday cartoon shows anymore anyway.
---
Lightweight

Join Date: Mar 2008
Posts: 1,655
But still only 5 on the Main Card?
Yep, the more fights the better.
---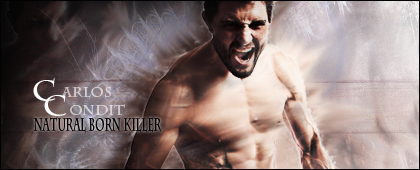 2012 FFL WINNER
CPL RECORDS
UFC 56-32-3 Strikeforce 10-4
That's good news, but beside that, what I really would like to see is champions defending their titles three times in a year unless outstanding reasons would prevent them to do so. Screw Champions coaching TUFs or endless layoffs for "not getting any younger" Anderson. That's a waste of time.
Yeah this is good news. Surprised we haven't already have anyone on here saying this is a terrible decision leading them refusing to watch the next PPV. Theres usually one negative nelly.
---
Watch The Trews! True news! Subscribe here!!


https://m.youtube.com/user/russellbrand
Currently Active Users Viewing This Thread: 1

(0 members and 1 guests)
Posting Rules

You may post new threads

You may post replies

You may not post attachments

You may not edit your posts

---

HTML code is Off

---