View Poll Results

: KOS bandwagon : in or out?

I was in and i want out
0
0%
I was in and i still want in
22
31.88%
I was out and i want in
7
10.14%
I was out and i still want out
29
42.03%
I think Diego and KOS are both sissys
11
15.94%
Voters: 69. You may not vote on this poll
KOS' Bandwagon: You On Or Not?
---
KOS won a unanimous decision in one of the biggest stalkfest in the UFC against Diego Sanchez.
We are not here to debate who's fault it was.

After the fight, Kos had some comments and everything, and some liked, other hated.

but im wondering now..

- Who was in and now wants out?

-Who was out and now wants in?

-Who was in and still wants in?

-Who was out and still wants out?

-Who thinks KOS and Diego are both sissys?

unfortunatly, u can only vote for one.
---
Bring back knees strikes on grounded opponents.. Give me good arguments for not having them for crying out loud.
THINK YOU CAN MANAGE AN MMA TEAM?
Click Here!
BORED AND NEED AN EASY GAME?
Click Here!
---
Last edited by Split; 04-08-2007 at

06:29 PM

.
I liked Kos beating Diego but I aint gettin on his train. The only ones that will come aboard are the ones going straight to the caboos
I think Kos has improved some but I'm still not on his bandwagon.
---
You can't have everything. Where would you put it?
Favorite Fighters:

Chuck Liddell
Rich Franklin
Diego Sanchez
attention whore
Join Date: Oct 2006
Location: Branson, Missouri
Posts: 14,445
I was on the bandwagon, and I'm staying on the bandwagon. The fight sucked, but some good fighters have bad performances(And I'm blaming Sanchez a lot more than Kos). He's still a good fighter who's still trying to put it all together.

I want to see Kos vs Karo. Karo can make everything A-OK.
---
Megaweight

Join Date: Apr 2006
Location: Everett, MA
Posts: 5,961
I built the bandwagon
---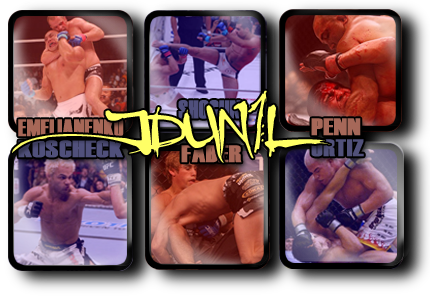 Mancrushes
1.Shogun
2.BJ
3.Fedor
4.Kos
5.GSP
Im in Porno's
I really don't like either of them, but I wanted Kos to win rather than Diego. But yeah, Kos vs. Karo would be bomb.
Banned
Join Date: Jan 2007
Posts: 1,511
Im not a kos fan at all. He always wins by dec.
Bantamweight
Join Date: Jul 2006
Location: London, Ontario, Canada
Posts: 509
I was in and I still want in lol
Kos is a good, smart fighter
---
I Have A Heterocrush on GSP
Quote:
Fedor is ****ed. I just Googled "Arlovski" and that's the guy with the vampire teeth!
Theyre both sissys!! Id beat both their asses I wrestled for Bellmont damn it!!
I was in and and i'm going to stay in. Although out of all of the TUF 1 cast I was a big fan of Diego, I thought he had something but he's definitely dropped on my list of fighters.
Currently Active Users Viewing This Thread: 1

(0 members and 1 guests)
Posting Rules

You may post new threads

You may post replies

You may not post attachments

You may not edit your posts

---

HTML code is Off

---