Bantamweight
Join Date: Oct 2012
Location: Canada, West Coast
Posts: 864
Frankie Edgar eyeing five-round UFC main event fight against Cub Swanson next
---
Quote:
Report: Frankie Edgar eyeing five-round UFC main event fight against Cub Swanson next
By Mike Bohn on Feb 19, 11:02p

Former No. 1 UFC featherweight contender Frankie Edgar already has his sights set for a possible return to the Octagon, with "The Answer" interested in an upcoming a five-round main event fight against Cub Swanson on FUEL TV or FX.


Former Ultimate Fighting Championship (UFC) lightweight champion and featherweight title challenger Frankie Edgar is looking to get back in the win column sooner than later, and "The Answer" believes Cub Swanson is the right man to help get him there.

On Tuesday's edition of "UFC Tonight" on FUEL TV, correspondent Ariel Helwani reported the New Jersey native would like to fight Swanson in a five-round UFC main event on a FUEL TV or FX card later this year.

Edgar (15-4-1) is riding a career-worst three-fight losing streak after back-to-back defeats to current 155-pound champion Ben Henderson and then a subsequent loss to featherweight champ Jose Aldo at UFC 156 in his 145-pound debut earlier this month.

The 31-year-old gave Aldo arguably his toughest fight to date and is eager to climb back up the 145-pound ladder in hopes of earning a rematch with "Scarface" in the near future.

A victory over Swanson would be a good start.

Swanson (19-5) is on the upswing in the featherweight division, riding a four-fight win-streak that includes a unanimous decision win over Dustin Poirier at UFC on FUEL TV 7 in England. Prior to the victory, the Greg Jackson-trained athlete had earned three consecutive technical-knockout victories, catapulting himself up the rankings at UFC 145.

Edgar is currently the No. 4 featherweight in the official UFC rankings, while Swanson sits at No. 5.

Usually booking a mixed martial arts (MMA) match up between a fighter on a three-fight skid and a fighter on a four-fight win-streak would seem illogical, but in this instance it isn't entirely unrealistic.

Helwani also mentioned that if a main event fight with Swanson doesn't pan out, Edgar would be willing to fight him -- or German juggernaut Dennis Siver -- at UFC 160, which is scheduled for May 25, 2013, in Las Vegas.

MMAmania.com will have more on Edgar's next fight as soon as it is formally announced.

http://www.mmamania.com/2013/2/19/40...nt-fx-fuel-mma
Oh this is an awesome fight. Especially over 5 rounds.

Edgar takes it with a late round tko i think. He may get rocked a few times as Cub hits like a truck, but I don't think Swanson can put captain Iron face away, ever.

Huge opportunity for Swanson. Definitely a #1 contender match.
---

"There are three things all wise men fear: the sea in storm, a night with no moon, and the anger of a gentle man."
Join Date: Oct 2009
Location: UK... Where the sun never shines.
Posts: 11,557
Swanson doesnt have a tight enough striking technique to not get eaten alive by frankie on the feet.

Edgar by late TKO or massively one sided UD.
MMA Fanatic
Join Date: Sep 2010
Posts: 57
Yeah, he's always eyeing a 5 round fight. God forbid he should finish someone
Quote:
Yeah, he's always eyeing a 5 round fight. God forbid he should finish someone
Like Maynard?
Who exactly has finished Ben Henderson or Aldo, or BJ at lightweight? Yeah exactly. No one is finishing him either.
---

"There are three things all wise men fear: the sea in storm, a night with no moon, and the anger of a gentle man."
This is going to be a fight for a round or two and then Cub will gas. Swanson slowed down significantly in the second round against Poirier and would have lost if Poirier hadn't slowed down too. Frankie is not going to do him that favor, he's going to be there for five rounds, he's gonna be on his toes all the time, he's gonna bleed from the nose and he's gonna throw.
---
Rookie Hammer Squad 2015
Frankie Edgar - Dominick Cruz - Jorge Masvidal - Cat Zingano - Holly Holm


Join Date: Jan 2013
Location: Canada's East Coast
Posts: 1,487
Ugh. No Frankie, just no. No one riding a three fight losing streak should be headlining. Take your respective step back, fight in a three round fight. Five rounders are for winners.

Sent from my HTC Ruby using VerticalSports.Com App
---
The poster formerly known as Cowgirl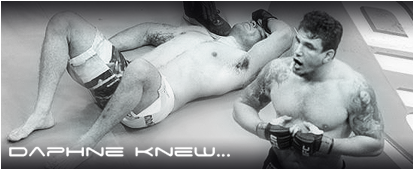 Thanks to Killz for the great sig!

Join Date: Jun 2009
Posts: 20,898
Edgar. I think he demolishes everyone in that division not named Aldo.
Megaweight
Join Date: Mar 2007
Posts: 5,499
Anyone else feel like Frankie has to be in 5 round fights now? If you take the first 3 rounds of most of his fights they would be controversial decisions at the least.
Currently Active Users Viewing This Thread: 1

(0 members and 1 guests)
Posting Rules

You may post new threads

You may post replies

You may not post attachments

You may not edit your posts

---

HTML code is Off

---