Good news for Bellator here!

Join Date: Apr 2010
Location: Following The Path To Jesus Set By His Disciple Vitor Belfort
Posts: 5,111
Quote:
Hieron put Askren on his back. Fitch would win the fight. His submission grappling is on another level

Don't get me wrong I like both guys. But Fitch is much more well rounded
Diego took Fitch down.
---
Quote:
Hmmmm the fail is strong in this one.
Oh brb just going to compare a zero time NCAA finalist, a guy who literally didnt even post a winning record in college to a FILA Pan American Champion, FILA US Champion, two time Hodge Trophy winner, two time national NCAA champion. 3rd All time in pins...etc.
Ben also won a FILA No Gi Grappling gold although that doesnt mean as much.
---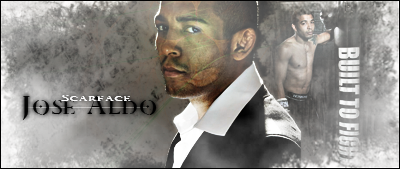 Quote:
Who knows what kind of bonus money he was making though, very likely he is getting a PPV cut.
Fitch? Not a chance, he only headlined twice.
Sent from
Verticalsports.com Free App
---
2013 VIP FFL Champion
THE DRAGON RIDES AGAIN - 12/20/14
Machida - Alves - Cruz - JDS - Weidman - Condit - Pettis - Edgar - Cowboy - Dodson - Okami
Quote:
Originally Posted by
TheLyotoLegion
View Post
I get that but should they also release Koscheck? You can't cut everyone who isn't gonna be a champ, Fitch is still one of the premier welterweights in the world and has just turned a corner in his career openly saying he was going to take more risks.
Maybe I'm just a butthurt Fitch fan but this cut is so ludicrous to me.
Sent from
Verticalsports.com Free App
The reason Koscheck is still around is because he can actually sell a PPV with his mouth and can produce knockouts for the highlight videos. Also, he is a company guy who doesn't complain about his pay and title shots. He takes his fights, goes for a knockout, and calls someone out.
Fitch is the type of fighter that annoys Dana and crew because of his "the most important thing is winning" mentality. You saw how furious it made Dana when Roy Nelson implied that winning was more important than being exciting.
Dana wants knockouts, submissions, and highlight reel material, period. He's becoming much more transparent about it now with the FOX deal.
I am surprised that alot of you guys are surprised.

With their past it is no surprise that Jon Fitch got canned. Hell he was canned once before for not signing his likeness over. Dana does not like Fitch thats that is no secret.
---
Fitch, Russow and Volkmann.

Three of my favorite current UFC fighters all with great UFC records. My interest in MMA has been slipping over the last year or so, but this seals it.

I'm done. It's been real, UFC. Don't wish the UFC any ill-fortune, I just don't care to watch it anymore. It's not a sport, it's just WWE now. Skill in the cage is irrelevant, all that matters is if you can cut a good promo.
Bantamweight
Join Date: Jan 2011
Posts: 926
IF the UFC really wanted to be legit, shouldnt they.. you know.. NOT cut guys in the Top 10 from their newly created official Rankings? Shouldnt they be releasing jobbers? Cutting guys based on how much money they make after they signed the contract YOU gave to them, is downright shady.
I would've never thought Fitch would have this kind of support, though oddly enough, I feel the same way. On the flipside, he would rip Bellators welterweight division to shreds. I would be really interested in seeing a match-up between him and Askren. They're basically mirror images of each other.

Its still sad to see him go. For years, his fighting style to the MMA community was the rear end of a joke. And when people finally warmed up to him after 2 exciting bouts, UFC cuts him. I guess this is one of those things where you don't realise what you have until its gone.
Currently Active Users Viewing This Thread: 1

(0 members and 1 guests)
Posting Rules

You may post new threads

You may post replies

You may not post attachments

You may not edit your posts

---

HTML code is Off

---