Quote:
UFC President Dana White defended the promotion's decision to cut Jon Fitch (24-5-1 MMA, 14-3-1 UFC), saying the onetime welterweight title challenger's price tag is too steep relative to his current career position.
"He's super f---ing expensive," White on Thursday said at a pre-event news conference for UFC 157, which takes place Saturday at Honda Center in Anaheim, Calif. "He'll end up somewhere, and he'll come back. This is the sports business, and this is the way it happens."
White, for one, seems to think Bellator MMA will spend big on Fitch, whose recent skid and veteran status makes him an expensive line item for a preliminary card.
"Viacom's got plenty of money," he said. "Viacom MMA isn't hurting for cash. There's a lot of other places this guy can go and make some money."
The Viacom-backed promotion has, in fact, signed several UFC castoffs in its five-year history, though an executive from the Viacom-owned Spike, which broadcasts Bellator, was recently overheard telling Bellator CEO Bjorn Rebney to cultivate his own talent.
White nevertheless expects Fitch to rebuild his career and perhaps return to the octagon.
"[Fitch] will end up at Bellator or one of these other organizations and he will win a world title," he said. "He'll end up there and he'll smash every single guy over there and he'll be a champ. A guy goes outside, wins some fights, has some impressive runs and then comes back."
Fitch, who most recently was outpointed by Demian Maia at UFC 156, was among 16 recent cuts to the UFC's roster and created the biggest stir among observers and media.
Despite going 1-2-1 in his past four outings, the former Purdue wrestler was widely considered to be among the top welterweights in the world when he was given a pink slip. Prior to his skid, he went 13-1 in the UFC with a sole loss coming to UFC welterweight champion Georges St-Pierre.
Critics accused the UFC of retaliating against Fitch for a likeness-rights dispute with the promotion in 2007, favoring entertaining fighters over strong competitors, kicking out male fighters to make room for a new women's bantamweight division, and ignoring its own welterweight rankings, among other things.
"Give me a f---ing break," White said. "This is a sport just like any other sport. The Green Bay Packers just cut (Charles) Woodson. And a million other guys are getting cut, traded and everything else."
White even cautioned that there could be more cuts on the horizon.
"We have 470-something guys under contract," he said. "We have over 100 guys too many on the roster right now. So what's going to happen is, when you lose, the blood has not all been spilled yet. There's more coming."
White took a different view of Fitch's standing at welterweight than his supporters.
"This isn't a case where Jon Fitch was ranked No. 9, No. 7, No. 6, No. 4, No. 2 and then we cut him," he said. "He was ranked No. 1 – fought for the title, then he was ranked No. 2, 3, 6, 7 and now he's 9. That's called the downside of your career.
"He's lost two fights, one draw and won one fight. 'Oh, it's 'cause he beat Erick Silva – he beat (Dana's) guy in Brazil' and all this other s---. Who the f--- has Erick Silva beat? That was Erick Silva's first real fight. It was a great fight – he won 'Fight of the Night.' He won a bonus for it."
White was incredulous at observers who said the fighter was cut as payback for refusing to sign a likeness-rights agreement for a UFC video game, which then resulted in a brief and very public firing.
"Are you f---ing s--tting me? There's nobody in the history of this business that I hated worse than Tito Ortiz," White said. "Every time I'd sit down in a chair and watch him fight, I'd be like, 'Beat his ass.' That's how bad I hated this guy. He ended his career in the UFC. 'Rampage' Jackson was just spewing all kinds of craziness about us. I saw him backstage, I shook his hand, I shook his hand before the fight, and when he walked away, he said, 'You're gonna miss me.' I said, 'I miss ya already, brother.' No hard feelings.
"This whole Jon Fitch-Dana battle is so f---ing overrated. I don't have one ounce of hate for Jon Fitch. I don't even dislike him. Not even a little bit. I like Jon Fitch."
White often has been accused of the opposite when it comes to Fitch's wrestling-heavy style, which has resulted in 10 decisions in the UFC. But the executive said it's a misconception that his opinion of fighters is determined solely by the way they fight.
"Do I hate (Matt) Riddle? Do I hate his style and I'm gonna get him out of here now? Riddle fights just like Fitch," White told MMAjunkie.com (
www.mmajunkie.com
). "Has been lately, anyway. He went from being super exciting to now he wants to grab your legs and hold you down. This is mixed martial arts. What made the Silva-Fitch fight so great is that Silva could actually neutralize his wrestling a little bit and hit him with some strikes."
For fighters who think they could be on the chopping block, though, White recommends they finish opponents.
"What you should do is go out and try to be the best in the world, and you should try to whoop everybody's asses impressively," White said. "It depends on how much money you want to make. Do you want to go around and lay on guys? How many people are beating down the door to see any of those guys fight again?
"Actually, the response that Jon Fitch has had (from fans) is awesome. I'm glad that many people are behind him and support him. That's not a bad thing. Good for him. But I can tell you this: Jon Fitch isn't cheap. Viacom MMA has some money, so he can go out on the free market right now and find out what he's worth."
http://www.mmajunkie.com/news/2013/0...-cut-jon-fitch
I think Dana it not always telling what is "The Truth"
Quote:
I know sometimes Dana does decide to cut/sign guys and book fights but I'm pretty sure Silva handles it most of the time. That is his job after all and Dana is likely far too busy doing cocaine off of hookers in a private jet to oversee that aspect of the business.
I agree that he takes care of that for more fighters then not. But i dont believe for one second that Joe Silva fired Jon Fitch without running it by Dana White first.
---
Guys the last Bellator event had 12 posts....a new record.

Bellator is coming! The UFC DUN GOOFED
---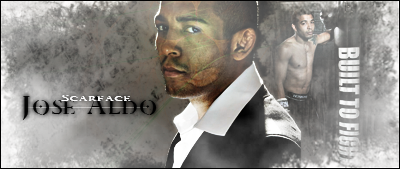 Colossal-weight
Join Date: Jan 2010
Posts: 9,844
I think it is a little crazy to cut Fitch. He is a top 10 WW.

But it isn't that crazy. Sports teams cut quality players, many times older players for money reasons all the time. Charles Woodson is still a good football player and one of the most respected players in the league, yet the Packers released him to save cap space.

Fitch can make decent money in Bellator and become champ. It isn't the end of the world for him. That said Dana wants that to happen. Fitch goes over and Fitch's all their guys with ease, it makes their division dull (Askren already does this) but FItch will smother guys in Bellator while being one of their "big names". Isn't exactly great to pay a guy like Fitch to beat all your talent. The return on him isn't much. People won't flock to watch him even though he would right now be one of their top 3 best fighters.

Dana has been looking for a reason to get rid of Fitch. They finally started giving him tough matchups rather than guys like Gono. I was surprised then I heard this. But if you think about it, it isn't that surprising at all. If Dana doesn't like you much, you better put asses in seats or keep winning.
Flyweight
Join Date: Apr 2007
Posts: 257
This is a personal thing with Dana. I think this is a example of Dana letting his power and personal feelings of a fighter effect his buisness since. The sad fact is the UFC is so big now that it will absorb a few bad moves by Dana. In the end it will look like Dana made the correct decision and it didnt hurt a thing letting Fitch go. Bully management 101!!! Do you think he would have done something like this years ago when the UFC didnt have the momentum that it does now. Personally I like Dana but this is the part of him that I dont like.
Currently Active Users Viewing This Thread: 1

(0 members and 1 guests)
Posting Rules

You may post new threads

You may post replies

You may not post attachments

You may not edit your posts

---

HTML code is Off

---