View Poll Results

: Which ONE fight do you like do watch the most ?

Ronda Rousey vs. Liz Carmouche
5
14.29%
Lyoto Machida vs. Dan Henderson
23
65.71%
Urijah Faber vs. Ivan Menjivar
2
5.71%
Court McGee vs. Josh Neer
1
2.86%
Josh Koscheck vs. Robbie Lawler
3
8.57%
None of the above
1
2.86%
Voters: 35. You may not vote on this poll
I have always been for women's mma being in the UFC because that is the only way it will become respectable but I just haven't cared about it since I realized that even their best fighters aren't actually very good fighters. Hopefully the new exposure and possibility of making a decent living creates a better generation of female fighters to come because that wasn't going to happen with it being in bellator and strikeforce.
Any time I can see Koscheck KTFO I am all for it.
---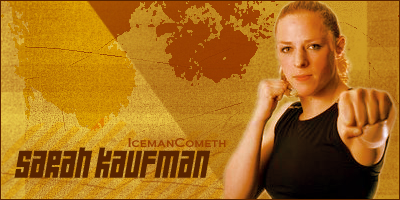 Quote:
Very excited about Machida/Henderson, and I don't really care about any other fight on the whole card (Neer vs McGee on a PPV lol) so that one.

I think this will be the first PPV that I skip since the Forrest/Tito one.
I can't get my head round you wanting to skip any PPV never mind this one. This card isn't too stacked but I'm looking forward to ALL those fights on the main card.
---
Watch The Trews! True news! Subscribe here!!


https://m.youtube.com/user/russellbrand
Neer is a cowboy level idiot of a fighter so while the prospect of him putting 15 cuts on McGee's face with nasty elbows is enticing the likely-hood of it happening is remote at best.
Join Date: Oct 2009
Location: UK... Where the sun never shines.
Posts: 11,557
Womens title fight.

History in the making.
Quote:
Machida vs Henderson, but I doubt it'll actually be a good fight. I could just be pessimistic but the maid card is probably going to suck for the most part. Koscheck will grapple **** Lawler, Machida will outclass Henderson for 3 rounds and Ronda will submit Liz in 40 seconds. The only fight that looks to be good on paper is Menjivar vs Faber.
This was my thought as well. Menjivar vs Faber will live up to expectations I think though
---
The Bass Minor
Anyone not voting for Machida/Henderson are out of their minds.
---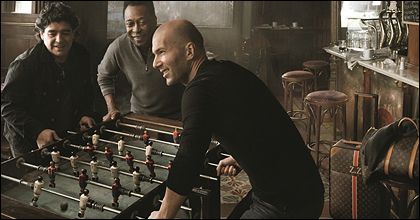 Hell yah everybody knows this is the true main event; Lyoto vs Hollywood Dan. But I'm down with having the ladies get their shot.
---
Marcus Aurelius: Tell me again, Maximus, why are we here?
Maximus: For the glory of the
Empire, sire.
Baked, not fried... the healthy choice.
You're not terribly important to me

Join Date: Jul 2010
Location: Sell me this pen
Posts: 15,507
Quote:
Anyone not voting for Machida/Henderson are out of their minds.
clearly this every other fight is barely fuel undercard worthy, fbaer vs menjivar is the only other worthy fight there
---
Jim Norton
Nick Dipaolo
Dave Attell
Dave Chappelle
Bill Burr
Joey Diaz
Colin Quinn
Bob Kelly
Rich Vos
Patrice O'Neal
Louis CK
Currently Active Users Viewing This Thread: 1

(0 members and 1 guests)
Posting Rules

You may post new threads

You may post replies

You may not post attachments

You may not edit your posts

---

HTML code is Off

---