HW Overreem
LHW Machida
MW Lombard
WW Hendricks
LW Tie between Gilbert Melendez and Bendo
FW Faber
BW Faber
FlyW ummm ..all of em

Most overrated of all time in any MMA promotion : Fedor
HW Mir
LHW Davis
MW Munoz
WW Ellenberger
LW Edgar


underrated is interesting too
---
Favourite Fighters
Anderson Silva
Mark Hunt
Bisping
Fedor
Machida
Pettis
Aldo
McGregor
'John' Wayne Parr
Nathan 'Carnage' Corbett
Bruce Lee
HW: Alistair Overeem
LHW: Rashad Evans
MW: Michael Bisping
WW: GSP
LW: Melvin Guillard
---
Top 10 Favorite Active Fighters
Anderson Silva
Jon Jones
Anthony Pettis
Pat Barry
Matt Mitrione
Gunnar Nelson
Mark Hunt
Carlos Condit
Chris Weidman
Rory MacDonald
Colossal-weight
Join Date: Jan 2010
Posts: 9,844
I love how a guy who KO'd Feijao, KO'd Fedor, and handed Shogun his lunch for the 3 fresh rounds they fought. Is a sizable underdog vs. Machida, got passed up for Sonnen for a title shot.

Yet he is overrated. Laugh, out, loud.

Not many people have been on a more impressive run and it isn't like Hendo is touted as the 2nd best LHW. Most people think Machida beats him easy. If anything Hendo is underrated.
Amateur
Join Date: Mar 2012
Posts: 138
hw: Carwin
lhw: Wanderlei
mw: Belcher, Tim Kennedy
ww: BJ
lw: Edgar
fw: Guida
bw: Bowles
HW-Travis Browne- the guy is a less talented slightly more agile Tim Sylvia
LHW- Dan Henderson, the guy was an animal and one of the greatest fighters of all time but his time is gone.
MW- Hector Lombard we saw in his UFC debut the guy is just not all he was cracked up to be but he gets gifted a dream match up for him and people are back on his nuts.
WW - Nick Diaz - the guy is simply not that good his wrestling defense sucks, his striking defense is non existant. If Fighters wont't play his game he can't win.
LW - Donald Cerrone - the guy is just simply a good mid tier fighter but people can't seem to shake the illusion he is something more.
FW - Chad Mendes - Relatively one dimensional fighter who has some how held a spot near the top despite far better fighters dropping down.
BW - Dominick Cruz the guy is a good fighter but I thought he lost to Faber last time and he is gonna get destroyed by Barao.
FLW - Uncle Creepy, the guy was the top flyweight in the world before the UFC had flyweights which made the drop much more appealing to better fighters who were trying to make it at BW.
---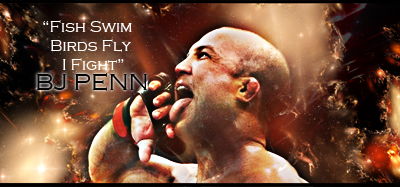 "If you get hit and it hurts hit him back you not knocked out yet."-Joe Doerksen
The Toxic Terrors (FFL)
Demetrious Johnson*Eduardo Dantas*Emanuel Newton*Will Brooks*Michael Page
MMA Fanatic
Join Date: Feb 2013
Posts: 5
Hvy overeem
Lhw shogun machida tie
Mwt bisping
Ltw cerrone
MMA Fanatic
Join Date: Feb 2013
Posts: 5
Wow surprised how hendo is considered overated. Man might be 2nd best in 2 divisions. Easily.
Lightweight

Join Date: Mar 2008
Posts: 1,655
Overrated:

HW - Junior Dos Santos
LHW - Alexander Gustaffson
MW - Chris Weidman
WW - Carlos Condit
LW - Jim Miller
FW - Josh Grispi

Miller wins the most overrated title in the whole UFC.
Flyweight
Join Date: Apr 2007
Posts: 257
Quote:
hw: Carwin
lhw: Wanderlei
mw: Belcher, Tim Kennedy
ww: BJ
lw: Edgar
fw: Guida
bw: Bowles
Im a BJ fan but I have to agree with Tiptup here with BJ, Wandelei and Guida. Guidas style is getting old with me but I still have hope for Wanderlei and BJ.
Currently Active Users Viewing This Thread: 1

(0 members and 1 guests)
Posting Rules

You may post new threads

You may post replies

You may not post attachments

You may not edit your posts

---

HTML code is Off

---