MMA Fanatic
Join Date: Oct 2010
Posts: 84
UFC 157 - Who came up with this card and WHY?
---
I seldom post - but after seeing this UFC 157 line-up, I felt like ushering forth some of my thoughts on this one.

After reading the main fight card - I saw some fighters in 157 who I really like. But I don't like the fights they are in. I like to see exciting close fights.

In my mind as well as almost every professional prediction journalist.....they are almost in total agreement on who will win in every fight.

ALMOST EVERYBODY is picking ROUSEY, MACHIDA, FABER, McGEE, & KOSCHECK.

I think one of them I read was the "Bleacher Report" & all 6 of their writers picked the exact same winners in every fight. Same with another one of those type of sites....all of their writers picked the same winner - the one's above.

Is Joe Silva still the UFC matchmaker (who I'm sure also has Dana White making suggestions)....and if so, what do you think of the main card he is giving us? I just don't get this line up for 157.

Lawler is 3-5 in his last 8 fights & I saw his last one & he just looked like somebody had stolen his mojo.

I won't get into why I like a certain fighter in each one of these fights....most folks probably already would know why.

I'll just ask this. Does anybody disagree with what I've stated & think the main card fights are going to be competitive & hard to pick a winner.

And this - if u generally agree with me - which fight do u think has the best chance of an upset?

I would go with the Faber vs. Menjivar fight, although Faber has never lost 2 fights in a row & he lost his last one.

Oh yea - might as well ask this too although it may have already been asked....so I'll change it up a little.

What do u think the chances are that Rousey wins by arm bar in the 1st round?

(a) 100%
(b) 75%
(c) 50%
(d) 25%
(e) 0%

Also - if u don't think she'll arm bar her in the 1st round.

Using the same percentages, what are the percentages she will win the fight by arm bar in one of the last 4 rounds? (This will be a 5 rounder, right?)
Why don't we wait until after the card? There's always a chance for upsets.
---
Rookie Hammer Squad 2015
Frankie Edgar - Dominick Cruz - Jorge Masvidal - Cat Zingano - Holly Holm
Quote:
Why don't we wait until after the card? There's always a chance for upsets.
this, exactly
The UFC matchmaking has been pretty bad for a while...

The fact they didn't book Donald Cerrone vs. Joe Lauzon is clear proof of that.
---
2013 VIP FFL Champion
THE DRAGON RIDES AGAIN - 12/20/14
Machida - Alves - Cruz - JDS - Weidman - Condit - Pettis - Edgar - Cowboy - Dodson - Okami
You're not terribly important to me

Join Date: Jul 2010
Location: Sell me this pen
Posts: 15,480
the card sucks ass, hendo vs machida and faber vs menjivar are the only high quality fights
---
Jim Norton
Nick Dipaolo
Dave Attell
Dave Chappelle
Bill Burr
Joey Diaz
Colin Quinn
Bob Kelly
Rich Vos
Patrice O'Neal
Louis CK


Join Date: Jan 2013
Location: Canada's East Coast
Posts: 1,487
Quote:
Bigfoot says hi.
That fight, and Newton knocking King Mo out, anything can happen in MMA, this card isn't terrible IMO, but that's because I'm very excited for the main event. There are enough fights on 157 that I'm excited for that make this card decent to me.
Sent from my HTC Ruby using VerticalSports.Com App
---
The poster formerly known as Cowgirl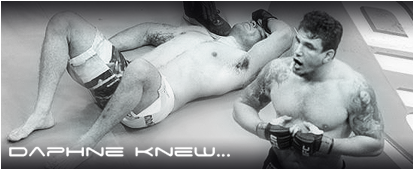 Thanks to Killz for the great sig!

I will dance the merriest jig if Lawler somehow manages to knock out Koscheck. It wont happen. but it might. But it wont. But it might... [to fade]
My honest feelings about every fight on the card:


Ronda Rousey vs. Liz Carmouche - More or less a publicity stunt
Dan Henderson vs. Lyoto Machida - Great fight between two warriors who have proven themselves time and time again
Urijah Faber vs. Ivan Menjivar - Faber making what'll be his last failed title run
Josh Koscheck vs. Robbie Lawler - One fighter is just a much better version of the other. Chance of big KO
Lavar Johnson vs. Brendan Schaub - Probable KO. Maybe a gasfest
Mike Chiesa vs. Anton Kuivanen - TUF winner picking up an easy win against a guy with one foot out the door already.
Court McGee vs. Josh Neer - Two fighters that should be cut on a PPV
Caros Fodor vs. Sam Stout - SF challenger fighter against a perenial underachiever
Dennis Bermudez vs. Matt Grice - Quality prospect bolstering his record
Brock Jardine vs. Kenny Robertson - Two guys who don't see 2014
Neil Magny vs. Jon Manley - Same as above.


Top to bottom this might be the weakest PPV in years. The fights could very well be good, but they just don't mean anything. I'm skipping it and watching Machida/Hendo tomorrow.
---
Sig credit: MC
~ Lifetime Membership sponsored by RustyRenegade ~
Still judging events before they've even happened I see. Some MMA fans will never learn.
Currently Active Users Viewing This Thread: 1

(0 members and 1 guests)
Posting Rules

You may post new threads

You may post replies

You may not post attachments

You may not edit your posts

---

HTML code is Off

---