Lightweight
Join Date: Dec 2008
Posts: 1,651
How much MMA stuff do you watch leading up to the fight?
---
Ive been wondering about this, what do you guys usually do before a UFC PPV? cause i love pumping myself up, i always watch the countdowns, weigh ins, pre-fight press conference, any interview on any MMA site, i eat it all up....i really enjoy the all the content before the fight.

But ive got friends who only watch MMA the day of the fight, they dont really care about things before it, some fights i dont have enough time to watch everything and i feel a difference, if the fight is between 2 fighters that i wouldnt consider favs of mine, if i didnt watch all the pre-fight things then im not as pumped....so i always go out of my way to watch everthing, even if i have to just watch it all at once on sunday on my down time

anyway...what do you guys usually do?
I actually don't watch any of that anymore. I used to, but they just don't excite me as much as they used to. In fact, MMA in general isn't as exciting to me as it used to be, I still enjoy it of course, but not enough to go out of my way to watch all the pre-fight content.
I don't watch any of that fluff. I only watch the fights.
I watch the fights and that's it.
---
Rookie Hammer Squad 2015
Frankie Edgar - Dominick Cruz - Jorge Masvidal - Cat Zingano - Holly Holm
I like all the extra stuff myself as well, but I have friends who fall on either side of that particular fence.
---
Everybody good, plenty of slaves for my robot colony?


Join Date: Jan 2013
Location: Canada's East Coast
Posts: 1,487
If I can, I watch the pre fight press conference, and the vlogs but I go out of my way to make sure I see the weigh ins, the fights and the post fight presser

Sent from my HTC Ruby using VerticalSports.Com App
---
The poster formerly known as Cowgirl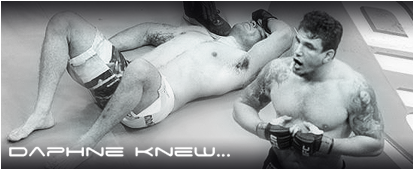 Thanks to Killz for the great sig!

The occasional pre-fight presser, almost always the weigh-ins and of course, Dana's Vlogs. And that's it... Don't need all the Primetime stuff to hype me up
---
MMA Fanatic
Join Date: Feb 2013
Posts: 28
I watch anything and everything, and every web site I can, every day......
Featherweight
Join Date: May 2007
Location: Pryor Oklahoma
Posts: 1,069
I dont watch any of that shit because....its not the damn fight and I get tired of the endless hype train bullshit.
Currently Active Users Viewing This Thread: 1

(0 members and 1 guests)
Posting Rules

You may post new threads

You may post replies

You may not post attachments

You may not edit your posts

---

HTML code is Off

---