Amateur
Join Date: Oct 2006
Location: Melbourne, Australia
Posts: 139
Righto, so Jones gets to put him to sleep again.
Quote:
Stylistically, Sonnen is an easier match up for Machida. Wrestlers have no clue how to hand him. He pushes them off very easy, and does his thing. Look at Bader and Couture.

I actually think Sonnen has a better shot against Silva than he does Machida.

I think Machida is still and underdog against Jones, but see an upset in the making.
Baders MMA wrestling is INCREDIBLY overrated. And that was Coutures last fight.
Look at how Jones took Machida down with ease. Thats most likely the scenario that will replay if he fights Chael.
Anyway its a fight iv been wanting for a long time just to prove to people that Machida does not have god like TDD.
---
Amateur
Join Date: Jan 2013
Posts: 130
Well I don't care what anyone says I have (blind) faith in Machida as the man to dethrone the champ.
Realistically I still think in two fights time Jones will still be LHW champ... Now back to my dream world.
Sent from
Verticalsports.com Free App
Jesus Christ, they're doing everything to make me root against Jones. Give him somebody I'm not a fan of for crying out loud.
---
Rookie Hammer Squad 2015
Frankie Edgar - Dominick Cruz - Jorge Masvidal - Cat Zingano - Holly Holm
Join Date: Jun 2009
Posts: 20,854
Sonnen is awful at LHW and I would be very surprised if Machida didn't dominate him. With that said, it will be a non issue once JBJ destroys Sonnen.
---
You're not terribly important to me

Join Date: Jul 2010
Location: Sell me this pen
Posts: 15,478
Quote:
Sonnen is awful at LHW and I would be very surprised if Machida didn't dominate him. With that said, it will be a non issue once JBJ destroys Sonnen.
silly thing to say can you honestly say this is the exact same chael as 2006 chael? no he's gotten way better in all areas especially the bjj with vinny
---
Jim Norton
Nick Dipaolo
Dave Attell
Dave Chappelle
Bill Burr
Joey Diaz
Colin Quinn
Bob Kelly
Rich Vos
Patrice O'Neal
Louis CK
Kind of BS Machida won the fight and is stealing a title shot. He should have lost to Hendo for the same reason he lost to Rampage....he didn't push the pace at all. Of course he is going to land a bigger strike when he's just standing there and his opponent has to come at him 100% of the time. If Machida's opponent did the same thing, everyone would be standing around for 15 minutes.
---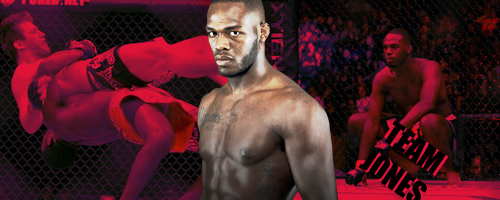 this does not interest me at all. Lyoto will lose again, he has shown no improvements at all since the first fight.
---

Fedor, Mir, Lytle, Serra, Hendo, Chuck, Minowaman, Maynard, Forrest, Hunt
Pickett, Cerrone, Matt Brown, Bisping, Weidman, Barnett, Lawler


I cant be arsed with this fight.... does not interest one bit, Lyoto landed 3 punches, wow... He was ran through like everyone else in reality.
I don't know why people are upset that machida is getting a title shot? The man technically secured it August 4, 2012 when Dana said he has the next shot. Jones vs Machida two is interesting, but I think Jones will take it again, as good as Machida is, Jones's athleticism and physical gifts will win the fight.

As for the Henderson fight, Henderson knew what to expect, he was watching the man doing his thing. Henderson should has got reckless and charge Machida when his back was against the fence. He did nothing from the top, got tripped a bunch of times, and Machida was hitting him when he choose to. It was a horrible fight, but Machida clearly won that point contest.

Machida would destroy Sonnen in my opinion, I would love to see that fight just so Machida can say he destroyed all three top guys from that Team Quest camp. Randy and Hendson were like a deer caught in a headlight, Chael Sonnen would get beat easily by Machida, but he probably wouldn't make that fight as he'll likely retire after Jones destroys him.
---
___________________________________
Currently Active Users Viewing This Thread: 1

(0 members and 1 guests)
Posting Rules

You may post new threads

You may post replies

You may not post attachments

You may not edit your posts

---

HTML code is Off

---