Flyweight
Join Date: Nov 2006
Location: Chicago
Posts: 400
He always looks that way. I'm sure he really was in good shape.
MMA Fanatic
Join Date: Dec 2006
Posts: 22
Quote:
Originally Posted by grappleowns
Im so glad he lost, lol that dude cries " oh im fighting for my family" well his family must hate him cause he sucks. Im glad cause i doubt i ever gotta see him again with his 0-3 record
LOL thats so funny...The dude should check out a tanning booth!
SugaRUSH!
Join Date: Jun 2006
Location: Surrey, Canada
Posts: 3,807
WTF is this? Why the **** are you guys talking about Josh Haynes skin tone and his muscules and anything else remotely homo-sexual?

Josh looked pretty okay at 170 in the fight, but he was outclassed. The guy is having weight problems, sort of like Joe Riggs, but once he gets his weight down, I think he can be decent.
---
Support Mixed Martial Arts, not Ultimate Fighting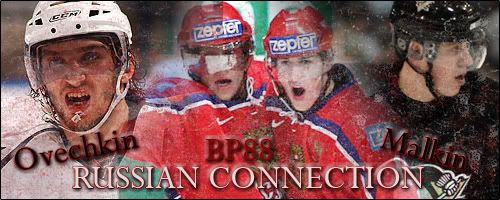 he already looks liked a carcus.. its disgusting how much wieght he lost in such a small period of time
Quote:
Originally Posted by huntzilla
His story is extremely inspirational, too bad he can't win any matches. But yeah he does look sickly or maybe it was just a bad photo.
I thought I was the only one who thought that but when I watched the weigh in video, he looked very Unhealthy, he looks ike his skin was tightened around his face. He looks like a 170 tim sylvia becuase their builds are the same. He looked better at 205
Lol its disgusting how much loose skin he has and how pale he is.
I don't think he has as much loose skin as you some of you guys are chattering about.


Could someone post before(215) and current pictures? I'd like to see this weight loss and stuff people are talking about.
---
Lifting one globe at a time!

Fav fighters
Tito Ortiz
Frank Shamrock
Aleksander Emelianenko
Fedor Emelianenko
Shogun
Phil Baroni

Rep me + and I will return the favor.
Ya... I was pickin' on Haynes a bit, but it is more of a concern for his health, he does have a lot of heart and is not a quitter by no means, I just think maybe he might have went about it the wrong way with his weight and conditioning. He really did look a lot healthier before, I hope the guy isn't starving himself, you won't get any more power that way. The body shape of a person is what it is and I think you have to work with it like that. Bone mass/height/overall shape and all...

I feel for the guy somewhat. If he had the power of his heart in his arms he'd win the whole F**kin' thing, like him or not. Maybe he will go back to a heavier weight and try again..?? Who knows?
His physique is very similar to Tim Sylvia's, especially his torso IMO.
Quote:
Originally Posted by Fedor>all
His physique is very similar to Tim Sylvia's, especially his torso IMO.
....exactly
Currently Active Users Viewing This Thread: 1

(0 members and 1 guests)
Posting Rules

You may post new threads

You may post replies

You may not post attachments

You may not edit your posts

---

HTML code is Off

---