Ignorant article on WMMA award of the day goes to... Dave Begel!
---
Quote:
It was one heck of a weekend for women in sports as two major sporting events saw history-making performances by women.

In the Daytona 500 Danica Patrick became the first woman to start the race in the pole position and the first woman to ever lead a lap in the biggest race NASCAR has all year. She ran a great race and finished eighth.

In the UFC, Ronda Rousey beat Liz Carmouche in a bantamweight bout at UFC 157 In Anaheim, Calif.

Kevin Iole, who is a Mixed Martial Arts expert reporter for Yahoo! Sports, wrote the following about the match: "This was a moment comparable to the 1973 Battle of the Sexes tennis match between Billie Jean King and Bobby Riggs. That match squashed the outdated notion that women were somehow a weaker sex and couldn't compete with men."

He continued with "King-Riggs was an exhibition though; Rousey-Carmouche was very much the real deal. They proved that women could compete on a show featuring men and still be the star attractions. Too often, women's sports are given secondary roles."

He has got to be kidding. The King-Riggs match was a seminal moment for women tennis players. After it was over, major tournaments increased prize money and now the payouts are equal across the genders.

The UFC thing is a transparent gimmick. Forget for a moment that MMA is a gruesome display of unbridled violence egged on by a crowd of rabid bloodlusters. It is a sport (and I use that term loosely) where pandering is an advantage to building its popularity.

And the fight between Rousey and Carmouche is pandering to our basest beliefs.

Think about it: Put two women in scanty clothes into a locked room (the octagon), let them take off after each other and and roll around on the ground, legs locked together and sweat dripping off each of them. Sound like some kind of porn? Of course, and it plays into the fantasy of lots and lots of men.

It almost makes you wonder what else they can do. Will UFC stage a bout between Rouse and a man who is in her weight class? It would be ten times more absurd than the King-Riggs match.

As difficult as it may be to believe, there are sports that are good for women to play and some that, if they are going to play, ought to just be against women.

I love women playing tennis, golf, skiing, skating, gymnastics soccer and even softball. Those sports, when played by women, retain the essence of the sport, regardless of gender.

But there are sports that women play where the game is drastically different than the men's game. And the difference is because of the difference between the sexes. Basketball and hockey come to mind, as well as boxing, wrestling and baseball.

Women's groups have long been active in fighting the exploitation of women. This UFC farce ought to be their next target. It is extreme exploitation.
Source: OnMilkwaukee.com
The fvck? For or against women's MMA, this has to be the most narrow-minded approach the the whole thing yet. Jesus christ
---
Iole is an idiot if he thinks that the number one woman player beating a 55 year old retired man in tennis proves that the factual notion that women are inferior athletically is outdated.
---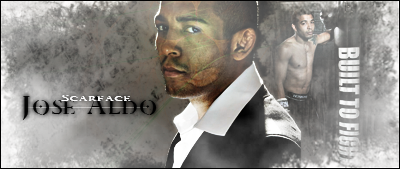 Wow I never thought I would read a more minded post on WMMA but damn that has to be about the worst all time. It is posts like this that propogate the negetive sh1t to comtinue. I have half a mind to write a rebuttal to this ass.
---
The Bass Minor
lol it looks like a high school social studies assignment

does he get payed for this? no wonder the world is so ****ed
---
Favourite Fighters
Anderson Silva
Mark Hunt
Bisping
Fedor
Machida
Pettis
Aldo
McGregor
'John' Wayne Parr
Nathan 'Carnage' Corbett
Bruce Lee
You're not terribly important to me

Join Date: Jul 2010
Location: Sell me this pen
Posts: 15,419
Quote:
Iole is an idiot if he thinks that the number one woman player beating a 55 year old retired man in tennis proves that the factual notion that women are inferior athletically is outdated.
yeah wtf, and as for the weaker sex part that is based in face because men are born bigger and stronger than women naturally and it's not like ronda just beat dominick cruz to back up this statement, very confusing from Iole, Oh I didn't even bother reading the stupid exploitation guy but i'm sure it was dumb.
---
Jim Norton
Nick Dipaolo
Dave Attell
Dave Chappelle
Bill Burr
Joey Diaz
Colin Quinn
Bob Kelly
Rich Vos
Patrice O'Neal
Louis CK
Currently Active Users Viewing This Thread: 1

(0 members and 1 guests)
Posting Rules

You may post new threads

You may post replies

You may not post attachments

You may not edit your posts

---

HTML code is Off

---