View Poll Results

: Your prediction

Johny Hendricks
18
31.58%
Carlos Condit
38
66.67%
Draw
1
1.75%
Voters: 57. You may not vote on this poll
I think Hendricks looked good and took two rounds. But I think Condit made the fight great.

If GSP can avoid Johny's strikes, Hendricks will wilt under the pressure. Guaranteed.
Super Heavyweight

Join Date: Sep 2008
Posts: 4,364
Pierce, Fitch, Koscheck, Kampmann and now Condit.

That is a damn good winning streak, I don't expect him to beat GSP but he definitely has the tools to make it interesting and with his power anything is possible.
Whether it be Diaz or GSP, Hendricks earned the right to fight the champion. I'll be rooting for ya Johny!
---
You forget that this isn't just some brutal sport where everyones out to kill each other. Its much more like a game of physical chess.-looney liam
Quote:
LOL, Hendricks didn't do anything but takedowns, bunch of blind muther****ers did ya miss the first round. He wasn't dropped, he wasn't staggered, Condit never overwhelmed him with striking, not one of those subs was close. It was clear Hendricks won rounds one and two, Condit won round 3. Great fight Condit loses no ground in the rankings but be real Johnny Hendricks did everything you can do to win a fight.
Yeah I always mock MMA "fans" short term memory but it's pretty ridiculous when this is extended to literally rounds of a fight.
Hendricks won every facet in round 1 and held his own in the striking in round 2 as well while getting tons of takedowns.
It wasnt until round 3 that he definitively lost the fight.
I also fail to see how GSP will take Hendricks apart considering how much trouble Condit had with his blitzes? You telling me GSP is better equipped to deal with that than Condit? GSP got blitzed by Matt Serra ffs.
I'm interested to see mostly if GSP can take Hendricks down consistently....
Because he's definitely not going to pick him apart on the feet...Hendricks is too aggressive for that...GSP probably will need to counter wrestle.
---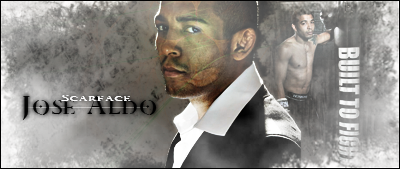 Banned
Join Date: Aug 2010
Location: Idaho
Posts: 2,848
Thought it was the right call.
Great fight, Condit is a warrior, but dear God he needs to improve his TDD.
I think it was obvious Hendricks won, although it was still close.
Quote:
Damn. Hendricks is legit.
It's taken you this long?
Hendricks' title shot is long overdue, beating Condit makes his win streak ridiculous.
Incredible fight, very close but I think Johny deserved the nod.
---

Join Date: Apr 2010
Location: Gods country
Posts: 4,524
Quote:
you are a miserable human being
I know. Really disappointed in Hendricks strategy though. If he was wanting to make a statement on deserving a title shot a KO would have been much better than just taking him down and getting roughed up while doing it.
If they would have just stood with each other the fight could have been that much better imo.

Join Date: Apr 2010
Location: Following The Path To Jesus Set By His Disciple Vitor Belfort
Posts: 5,111
I think Ellenberger would have won that fight and posses a better challenge to GSP because he has power in both hands.
---
Currently Active Users Viewing This Thread: 1

(0 members and 1 guests)
Posting Rules

You may post new threads

You may post replies

You may not post attachments

You may not edit your posts

---

HTML code is Off

---