Quote:
Yeah, on a pure animal threat detection level, I give Cyborg the higher reading. She's basically a guy.

If she ever fought Ronda, she would put marks on her, but I give Ronda a chance cause her judo does seem pretty phenomenal. Once its on the ground its her territory.
Ronda cannot punch or strike at all....and she drops her hands to a comical degree.
Cyborg legit needs to hit her once to put her in trouble.
---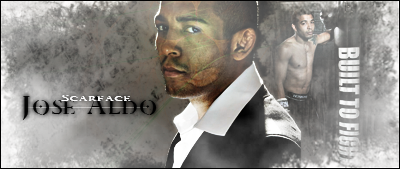 Quote:
Honestly I have always wondered this. Not just about Ronda, but about the FW fighters as well.

I'm 5"11, 230 lbs, and I know a tiny bit about wrestling and BJJ. Nothing much though, just a few classes.

Given that I have about 100 lbs on these fighters (flyweights and womens div) I would imagine taking me down would be somewhat difficult for them. However, I bet if they let me take them down, they could reverse me very quickly. Then all they would have to do is make me work for 2 minutes and I would be completely exhausted.

Flyweights and Ronda by first round armbar/tko/exhaustion.
That'd be FLW.
I read this as featherweight and I can guarantee you Jose Aldo would take 10 years off your life.
A guy like Demetrious Johnson is far too quick and athletic for the average person...I mean...I don't really get why people think they can beat the dudes just because they are small.
Hell, my dad was just an average Joe(although he was an exceptionally talented boxer, he wasn't formally trained), and he knocked out dudes in street fights all the time. Hes only 5'6 and was like 140-150 during his youth. Pretty much everybody that grew up with him talks about how he was one of the best fighters.
He knocked some football player dude down...nicknamed "Tank" at a bar over his girl once(although he hightailed it afterword)...still
Point being people dramatically overestimate size. Some little guys can hit with some pop and are very quick...in a fight that's really all that matters.
---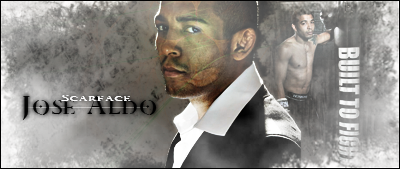 wow. i've never seen a forum so filled with men ready to assault a small woman just because they are afraid of her lol..

no in all seriousness, Im 5'10 145. Id have to fight her as if she were a man or Id get hurt worse than I would if I took pity.
You're not terribly important to me

Join Date: Jul 2010
Location: Sell me this pen
Posts: 15,476
Quote:
Lucia Rijker was beating up male professional fighters back in the day.

Ronda is like the Lucia of grappling and she would submit me in about 1 minute but if she couldn't take me to the ground then I would destroy her.
isn't that the sticking point, it seems like everyone posting here are just conceding she would bullrush you and take you down like brock instead of you keeping decent distance and then 1 punch knocking her down.
---
Jim Norton
Nick Dipaolo
Dave Attell
Dave Chappelle
Bill Burr
Joey Diaz
Colin Quinn
Bob Kelly
Rich Vos
Patrice O'Neal
Louis CK
Quote:
I think this is lame. One i dont care if she can beat me up or not because I dont have an over sized ego and also to all the guys that think she is hot....you obviously have never seen an attractive girl without makeup....with out make up Ronda is hideous.
You are so sure about others have or not seen...By the way, give Ronda, a female athlete,
not a model or actress
, a break here...
She would probably destroy 75% of the members here, including myself. Only ones I see giving her trouble are big guys with experience in MMA
---
"Let them see that their words can cut you, and you'll never be free of the mockery. If they want to give you a name, take it, make it your own. Then they can't hurt you with it anymore." - Tyrion Lannister
Well, I've got a blue belt in junior judo. So pretty damn easy.
---
Rookie Hammer Squad 2015
Frankie Edgar - Dominick Cruz - Jorge Masvidal - Cat Zingano - Holly Holm
Me vs Ronda tale of the tape would be 11 inches and 100 pounds in my favour. I've never done any kind of boxing/wrestling/BJJ in my life and never been involved in a serious street fight. On the other hand I'm a decent athlete and can move pretty well for a guy my size.

I'm not delusional, if we ended up on the ground she would wrap me up with little trouble, however, would she be able to take me down from the clinch? I'm not that sure. The thought that a 5'6 135pound woman would throw me on my ass seems absurd to me, then again I dont know just how much that judo can overcome. I would definitely be up to try it.
---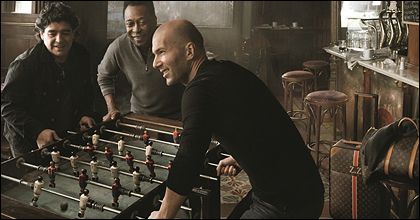 Standing, I could take her but I won't hit a woman, not even at the gym with sparring gloves on. On the ground, I Wrestled for 15 years, and have been doing BJJ for 6, so I think I'd be able to defend myself decently mediocre for a while until she got me spiderwebbed, then I'm ****ed.
I think she'd cripple me with the first decent leg kick.
---

Fedor, Mir, Lytle, Serra, Hendo, Chuck, Minowaman, Maynard, Forrest, Hunt
Pickett, Cerrone, Matt Brown, Bisping, Weidman, Barnett, Lawler


Currently Active Users Viewing This Thread: 1

(0 members and 1 guests)
Posting Rules

You may post new threads

You may post replies

You may not post attachments

You may not edit your posts

---

HTML code is Off

---