Tom Watson calls out Wandy in a disrespectful manner
---
Wandy would beat him. His fight with Nedkov was fun to watch but IMO Watson didn't really look good, mostly sloppy. Nedkov just gassed real bad. Wandy by murder. Anyway I really hope Wandy stays at 205 now, he's much better there.
---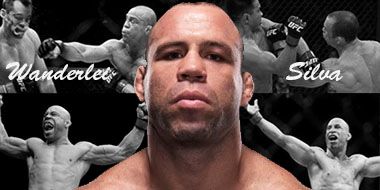 Haha, who does this guy think he is? Beat's Nedkov in, as you said while an exciting fight nothing impressive.

Just another guy trying to make his name of a legend past his prime. Wandy would beat him.
Join Date: Oct 2009
Location: UK... Where the sun never shines.
Posts: 11,553
Kong doesnt beat wand.

It would be an entertaining fight though.
You're not terribly important to me

Join Date: Jul 2010
Location: Sell me this pen
Posts: 15,480
shut the **** up you can, are you really gonna equate getting a scrappy win after been tagged a lot against a can debuting at another weight class to wandy KOing a top 10 or 15 mw? you already lost your debut by decision this one would be KO
---
Jim Norton
Nick Dipaolo
Dave Attell
Dave Chappelle
Bill Burr
Joey Diaz
Colin Quinn
Bob Kelly
Rich Vos
Patrice O'Neal
Louis CK
Oh ffs. I liked Kong but to be a dick towards Wandy? Yeah get ****ed you useless twat. Wandy would destroy him.
---

"There are three things all wise men fear: the sea in storm, a night with no moon, and the anger of a gentle man."
Sure what the heck, I'm all about Wandy going psycho on these upjumped UFC noobs and putting them in their place. That's the best way to retire on a winning note
.
Wandy vs Stan was at 205?
Thanks for the info Tom Watson. I guess that post kind of served a purpose after all.!
---
Lyoto Machida, former UFC LHW hamp
Future UFC MW Champ
Benavidez, Barao, Aldo, Nate, Nick, Lyoto, TBD, JDS
Forever hanging in Anderson Silva nuts
Haha, Tom Watson's amazing. I don't care if he's getting ahead of himself, and that he's 1-1 in the UFC. Tom Watson comes to fight, and Wanderlei does exactly the same, so I would LOVE to see this fight. Doubt it'll happen though, Wandy seems to be happier at 205, and I'd much rather see him at 205 too. Next for Kong? Personally, I'd love to see him go to war with Hector Lombard!
---
Proudly Supporting
Dan Hardy
Conor McGregor
Michael Bisping
Donald Cerrone
Demetrious Johnson
Joe Lauzon
Nick Diaz

Quote:
Oh ffs. I liked Kong but to be a dick towards Wandy? Yeah get ****ed you useless twat. Wandy would destroy him.
Yeah I use to like Kong, but he just crossed the line. To the shit list you go.
Currently Active Users Viewing This Thread: 1

(0 members and 1 guests)
Posting Rules

You may post new threads

You may post replies

You may not post attachments

You may not edit your posts

---

HTML code is Off

---