I really hate to agree but I think you're 100% right. I think JDS's speed is gonna be too much. Although hunt only needs one punch to change that. I believe JDS will use speed and takedowns to wear Hunt down and win this. I'll be rooting for Hunt though.
Quote:
Originally Posted by
TheLyotoLegion
View Post
Flyweight
Join Date: Nov 2010
Posts: 218
unfortunately as much as i like mark hunt JDS will toy with him
I would love love love to see hunt win this, that would be awesome but I think the second Jr. gets in trouble on his feet then it will go just like Nelson/Slice, JDS can get the win but it won't be the fight it could be.. I hope Im wrong...Thats just my gut feeling, I have been wrong before.
Nice! I think it'll be similar to JDS vs Roy Nelson.

Now if Hunt beats JDS you can blame everything on Overeem...haha. First Overeem was supposed to face JDS for the title then that got postponed so in the meantime Cain got his rematch. Now this.

Very interesting fight.
---
Marcus Aurelius: Tell me again, Maximus, why are we here?
Maximus: For the glory of the
Empire, sire.
Baked, not fried... the healthy choice.
Awesome. Who knows what Junior will be like coming off his first loss, what gives me confidence his determination to fight at 160 no matter who against. He obviously doesn't care for Reem, just wants to fight.

I think it'll be a brutal war until Hunt tires. Which may not be long if JDS can enforce his jab.
---
What an absolutely awesome fight. JDS could finally face someone that can match him for striking talent. Hunt's deceptively fast, and ludicrously powerful. This is going to be a war. Can't wait!
---
Proudly Supporting
Dan Hardy
Conor McGregor
Michael Bisping
Donald Cerrone
Chael Sonnen
Demetrious Johnson
Joe Lauzon
Nick Diaz

Quote:
This fight has potential to be great but for some reason I have this feeling we are going to get disapointed & JDS will take Hunt down & go that route. JDS is no idiot & he knows Hunt hits like a truck & that he's pretty good at finding his target. My prediction is JDS by Wrestling dominance or sub.
Quote:
to me it looked like Hunt has gotten significantly better on the ground and his takedown defence. I'm not sure JDS has the wrestling to take Hunt down.
I guess Dos Santos has the wrestling to take Hunt down, but I don't see him doing it at all. The only takedown from Dos Santos I can remember was against Carwin at the end of the round. Dos Santos doesn't like to be on the ground.
Quote:
This could potentially look a lot like JDS vs Nelson.
Only that Hunt is a much faster and more precise striker than Nelson. Because of his chubby appearance people underestimate the quickness of Hunt's hands.
If Dos Santos doesn't get caught early he should take this, but I wouldn't be too surprised if Hunt landed one of his mean hands.
This fight is likely Hunts best chance at earning a title shot cause stylistically it's a good fight for him.
Sent from
Verticalsports.com App
I see people talkin about jds having an advantage on the ground but Hunt looked vastly improved on the ground against Struve and was able to escape mount, personally from what we have seen I would think Struve has a better ground game than JDS.
---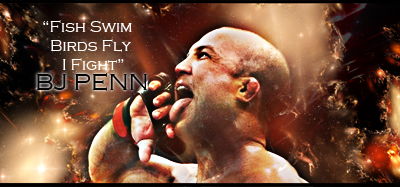 "If you get hit and it hurts hit him back you not knocked out yet."-Joe Doerksen
The Toxic Terrors (FFL)
Demetrious Johnson*Eduardo Dantas*Emanuel Newton*Will Brooks*Michael Page
Featherweight
Join Date: May 2007
Location: Pryor Oklahoma
Posts: 1,069
This fight has me unable to stand. Im that excited.
Currently Active Users Viewing This Thread: 1

(0 members and 1 guests)
Posting Rules

You may post new threads

You may post replies

You may not post attachments

You may not edit your posts

---

HTML code is Off

---