Quote:
Ime all for Nelson here. My problem is if you don't use social network, or you ain't into that stuff then don't have an account at all. I think Gsp is an a**, the fans have got this guy to where he is in life. Has he trained and worked hard? Yes, but the fans are what's keeping him in a job.
These two bolded quotes are the most illogical(to be polite) statements ever. What kind of fighter reaches the top and stays there
because of his fans
? Unless you are counting the fighters he had to beat up to get to the top are his fans as well...
Quote:
I think he could spare 5 minutes a day to speak to fans. I use twitter and Nelson has actually tweeted me, so has Lombard, Jon jones, Rockhold and Kongo. Those guys all took there time to tweet me and it was real nice of them.
You've been tweeted by their sisters.
I like Roy Nelson, but he should shut his obese ass up. I don't understand why people are making a big deal about GSP not doing his own tweets. His English isn't great probably more so his spelling and that's what i'm assuming his tweets are in, English.

I could care less if he could care less about Twitter. I don't like Twitter, I think it's pointless personally.
---
Quote:
BJ penn has openly had somebody tweeting for him for a long time so why is it suddenly such a big deal with GSP?
Because quite a few posters at this site are imbeciles who jump at the chance to mouth off about those fighters they don't like, even when they don't have the first clue.
http://prosgiveback.com/georges-st-p...-martial-arts/
http://www.gspofficial.com/gsp-anti-bullying
http://bleacherreport.com/articles/1...with-888-poker
Yep, you guys are spot on. GSP doesn't care about his fans because he doesn't personally tweet them. Sure, he founded his own charitable organization designed to help sick kids, prevent bullying, raise money for the community, and so on, but none of this matters because the man doesn't tweet you a personal 'Good morning' each day. What a darned fraud GSP is.
Quote:
I never understood why he has so many fans. Does nothing of note besides being good at what he does.
If I was in GSP's position I probably wouldn't tweet either.

Between training, press conferences, interviews, charity work, family and whatever else he does I'd be using my free time for myself.

For people like Dana, Arial and other reporters its part of their job to use social media to promote.

GSP doesn't have to promote himself, he's in a position where he can afford to pay people to take care of the little things like social media, housework and yes... mowing the lawn.

Lets be honest, the reason most of use social media is because 1: we enjoy it and 2: we have the time. If you haven't much time and don't enjoy it, why do it?
Quote:
Originally Posted by
Canadian Psycho
View Post
Good Lord, after that one, if I was one of these folks I would erase my account and ask my sister to post for me in MMAF from now on.


Join Date: Jan 2013
Location: Canada's East Coast
Posts: 1,487
Quote:
I never understood why he has so many fans. Does nothing of note besides being good at what he does.
... What? What's hard to understand about that? People appreciate the man's talent.
---
The poster formerly known as Cowgirl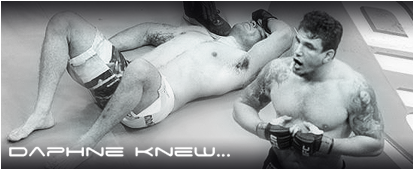 Thanks to Killz for the great sig!

As long as they aren't messaging his fans pretending to be him it isn't an issue. I am sure they are posting information on his appearances and whatnot so that is better for his fans than not having it at all.
Quote:
I never understood why he has so many fans. Does nothing of note besides being good at what he does. Says more about his fans being bandwagoners than anything else.
Quote:
LOL wtf? Are you serious? Show me some sources.
---
mad props: Toxic
Currently Active Users Viewing This Thread: 1

(0 members and 1 guests)
Posting Rules

You may post new threads

You may post replies

You may not post attachments

You may not edit your posts

---

HTML code is Off

---