Bantamweight
Join Date: Oct 2012
Location: Canada, West Coast
Posts: 864
Nick Diaz no-shows UFC 158 open workouts, UFC's Dana White on edge
---
Quote:
Nick Diaz no-shows UFC 158 open workouts, UFC's Dana White on edge
by MMAjunkie.com Staff on Mar 13, 2013 at 3:25 pm ET
MONTREAL – UFC welterweight Nick Diaz today no-showed open workouts in support of UFC 158, the event he headlines this weekend.
Diaz's trainer and manager, Cesar Gracie, today tweeted that he'd like to reschedule the fighter's media appearance at the gathering, and then erased the message.
Reached later by MMAjunkie.com (
www.mmajunkie.com
), Gracie declined comment on the no-show but said Diaz will be in attendance at his next media commitment: Thursday's pre-UFC 158 press conference.
That will certainly come as good news to one person: Dana White. The UFC president hinted there could be serious consequences if Diaz misses the press conference, and if he takes the title from 170-pound champion Georges St-Pierre, a "come-to-Jesus" conversation is imminent, he said.
"I'm excited for the press conference, and I'm definitely excited for the weigh-ins because you never know what you're going to get," White today told the Jim Rome Show. "Well, let me tell you what, if he does not show up tomorrow for the press conference, it is not going to be good. I don't know what I'll say or what I'm going to do, but I'll tell you what – it will not be good."
White had just learned of Diaz's no-show, which quickly ricocheted around social media, when he spoke to Rome.
Diaz was thought to be missing in action this past week during a media conference call in support of the pay-per-view event, which takes place Saturday at Montreal's Bell Center. White said his staff was on the lookout for the fighter when he suddenly chimed in with a "hello?," and the call then got underway.
Several times on the call Diaz (26-8 MMA, 7-5 UFC) launched into tirades directed at St-Pierre (23-2 MMA, 17-2 UFC), who struggled to get a word in edgewise. Several of the other UFC 158 fighters who also phoned in were never heard from.
Diaz returns to the cage after a one-year drug suspension for a second marijuana infraction, which came after a losing effort against Carlos Condit at UFC 143.
http://www.mmajunkie.com/news/2013/0...-white-on-edge
Diaz will no-show tomorrow because he's afraid of GSP and wants to get out of the fight. :P
---

Fedor, Mir, Lytle, Serra, Hendo, Chuck, Minowaman, Maynard, Forrest, Hunt
Pickett, Cerrone, Matt Brown, Bisping, Weidman, Barnett, Lawler


Look maybe their is a good reason for this, Diaz might be Argentinian and celebrating the new pope.

"Don't be Sacred Homie"
...or maybe Diaz IS the new pope?
---

Fedor, Mir, Lytle, Serra, Hendo, Chuck, Minowaman, Maynard, Forrest, Hunt
Pickett, Cerrone, Matt Brown, Bisping, Weidman, Barnett, Lawler


Nah they picked the whitest looking latino they could find...although I'm not sure this whole thing isn't a Zelig(look it up kids) level prank.
Only thing I could see them doing at this point is docking his pay.. So many people anticipating this match-up and ordered the PPV already. If he no shows I say cut his purse in half, win or lose.
I'm starting to think that Dana is just making shit up or giving Diaz wrong info. In a longer version of the article, Caesar says Dana OK'd Diaz not being at the workouts because a 7 hour flight while cutting weight is tough. Caesar would be an awful manager if he told a bold face lie like that. Even more so if he just allowed Diaz to miss all this shit after what happened the first time around.

My guess is they want to force this 'bad boy' image on Diaz. By ignoring his media obligations, he continues to look like the heel. And saying Diaz no showed an open workout is certainly more interesting and attention grabbing than if he just went. Who even watches those?
---
Will make predictions for credits. Please, I'm so broke.
Diaz no showing generates more media publicity than Diaz showing up.

Little did the world realize, Nick Diaz is a marketing and promotional genius!
---
Think. It Ain't Illegal Yet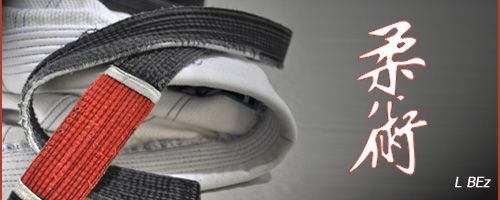 "Discipline Hurts Less Than Regret"
Currently Active Users Viewing This Thread: 1

(0 members and 1 guests)
Posting Rules

You may post new threads

You may post replies

You may not post attachments

You may not edit your posts

---

HTML code is Off

---