Quote:
Well then his next fight would be with the Athletic Commission.
touche
---
mad props: Toxic
Bantamweight
Join Date: Feb 2011
Posts: 526
Quote:
There's a few I'd like to see as a Diaz-disliker:

Maia - to show Diaz what real BJJ is.

Rory - to just absolutely smash Diaz and send him packing.

Hendricks - to KO him when he tries to hands-down taunt him. I'm not buying into Hendricks "I can KO anyone" hype but he'd definitely drop Diaz and could wrestle him either way.


FITCH - if he complains about being wrestled and outpointed, getting blanketed by Fitch would be the ultimate torture for him. I'd want Fitch to just take him down, make his way to the cage, then slowly move for position, for fifteen minutes. Diaz retires after a tantrum after the fight.


To make it fair I think Diaz would beat Kampmann convincingly.
Nick vs Rory would seriously be EPIC!
---
JDS
Hunt
Overeem
Hendo
Machida
Anderson Silva
Condit
Edgar
Megaweight
Join Date: Mar 2007
Posts: 5,499
Quote:
Well then his next fight would be with the Athletic Commission.
This was going to be my guess.
Kampmann/Diaz seems like the fight to make if he loses.
---
Will make predictions for credits. Please, I'm so broke.
Flyweight
Join Date: Nov 2008
Posts: 225
Quote:
Would be pretty fun I think. It's not like Nick has the 1 hit KO power and Kamp can take a shit load of shots as long as they aren't packed with too much power. I don't think Kampmann has much of a chance of actually winning but he would make it entertaining IMO.
The winner of Miller-Mein would be OK. Wouldn't have the ranking really needed but they would be a fun matchup IMO.
I think Kampman can handle power. Watch the Mcfedries fight, Kampman took a ton of punishment.
Lightweight

Join Date: Mar 2008
Posts: 1,655
I know he's kinda out of the picture right now, but I really want to see Diaz vs Kos, well, the pre-fight hype/thrash talk at least.

when it comes to more "relevant" fights, Diaz/Hendricks would be one I'd like to watch, or Diaz/Rory

I see Hendricks KO'ing Diaz early on, but I think Nick could beat Rory in a "balls to the wall" type of war.
---
Think. It Ain't Illegal Yet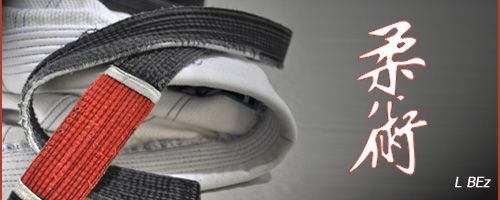 "Discipline Hurts Less Than Regret"
Currently Active Users Viewing This Thread: 1

(0 members and 1 guests)
Posting Rules

You may post new threads

You may post replies

You may not post attachments

You may not edit your posts

---

HTML code is Off

---