View Poll Results

: do you like the Montreal Crowd?

Exciting Crowd
17
56.67%
Boring Crowd
0
0%
Don't Care
13
43.33%
Voters: 30. You may not vote on this poll
Dana said 'glad we were on PPV' about those chants. I didn't mind them for a UFC crowd at least they were very loyal to their fighters.
---
---
Pretty normal/typical MMA/UFC crowd..This is not a Pride>UFC post at all but I really like the crowds in Pride but thats just me, I know it was a Japanese thing more than a Pride thing but I prefer the quiet..
Amateur
Join Date: Jul 2011
Location: Zagreb, Croatia
Posts: 114
One off the best crowds in UFC. They love GSP more than Americans love any their fighter, neck to neck with Brasilians. Just my opinion.
Quote:
I care about crowds about as much as I care about ring girls.


And by that I mean I don't give a damn. Ever.



...unless the UFC went to South Africa and they brought out the effing vuvuzelas. Then I might kill somebody.
Oh I beg to differ
---
Quote:
a bunch of assholes, i have to say worst crowd in canada by far.
I'm pretty sure you're kidding...right?
---
mad props: Toxic
You're not terribly important to me

Join Date: Jul 2010
Location: Sell me this pen
Posts: 15,480
Quote:
I'm pretty sure you're kidding...right?
who's worse? i hope there isn't worse unless your talking about vancouver with the rioters
---
Jim Norton
Nick Dipaolo
Dave Attell
Dave Chappelle
Bill Burr
Joey Diaz
Colin Quinn
Bob Kelly
Rich Vos
Patrice O'Neal
Louis CK
Quote:
I don't care for them. That "ole ole ole" garbage is ******* annoying.
Agreed. And the FU Diaz chants were a little much. They are a pretty annoying crowd overall. And they worship and eat up everything GSP does, just because he is from Canada, which is pretty stupid if you ask me.
---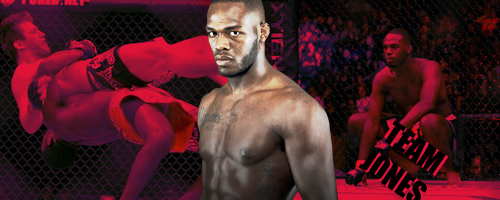 Currently Active Users Viewing This Thread: 1

(0 members and 1 guests)
Posting Rules

You may post new threads

You may post replies

You may not post attachments

You may not edit your posts

---

HTML code is Off

---