Nick Diaz Detained By Police Following Loss to GSP
---
Quote:
One night after being dominated by Georges St. Pierre at UFC 158, Nick Diaz and some of his homies were apparently stopped and detained by police. Diaz tweeted the above photo afterwards — with the caption "**** they got us " — but later deleted the post. However, two more photos from the incident remain on his Instagram account, which we've placed below…
(Caption: "Yes i am on the sidewalk :/ ")
(Caption: "We lost Alix and Vic")
I'm guessing Alix is his tax attorney? Unfortunately, we don't have any details about what led to Diaz being sat down on a sidewalk by some cops, or exactly where this happened, but I think we can assume it had something to do with marijuana smoke comically pouring from the windows of Vic's 1982 El Dorado as he slowly completed a left turn at a red light with his hazard lights on. We'll update you when we know more.
http://www.cagepotato.com/photos-nic...ven-his-fault/
---
Think. It Ain't Illegal Yet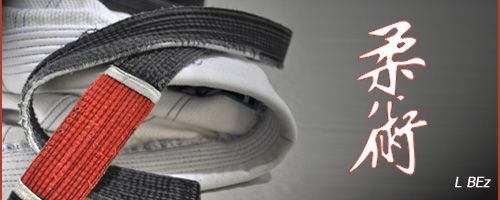 "Discipline Hurts Less Than Regret"
Flyweight
Join Date: Nov 2009
Location: Eastern Wa.
Posts: 356
Apparently he was being detained because of assault charges being filed by GSP's fists because they kept getting hit by Nick's face.
Welterweight
Join Date: Jul 2008
Posts: 2,229
Flyweight
Join Date: Nov 2009
Location: Eastern Wa.
Posts: 356
C'mon, it didn't even warrant a chuckle? I'm not even a GSP fan and I thought it was funny. Be honest, if Nick had won would you have thought it was funny then?
http://www.mmamania.com/2013/3/18/41...aintances-were
Quote:
Sgt. David Moranz from the Citrus Heights PD tells TMZ the driver of the car was arrested on an outstanding warrant and another passenger in the car was arrested for possession of concentrated cannabis ... but Diaz 'was never arrested and was released without incidents from the scene.'
---
Some people think that they can convey either a philosophy on life or a complex political statement using a signature on the internet. I'm not one of them.

' Police responded to a report of a hispanic male that had apparently been beaten by a girl."
Heavyweight

Join Date: Sep 2007
Posts: 3,705
he wasn't even arrested, his buddies were...one had a suspended license or something the other on possession.. Diaz was able to walk away.
Colossal-weight
Join Date: Jan 2010
Posts: 9,844
Diaz is just trying to guide troubled young souls and he ends up getting lumped in with the thugs.

Diaz is a prophet.
You can escape the hood, but the hood never escapes you.
---
Marcus Aurelius: Tell me again, Maximus, why are we here?
Maximus: For the glory of the
Empire, sire.
Baked, not fried... the healthy choice.
Currently Active Users Viewing This Thread: 1

(0 members and 1 guests)
Posting Rules

You may post new threads

You may post replies

You may not post attachments

You may not edit your posts

---

HTML code is Off

---