Bantamweight
Join Date: Oct 2012
Location: Canada, West Coast
Posts: 864
Brad Tavares calls out Wanderlei Silva for UFC 161
---
Quote:
UFC Middleweight Brad Tavares calls out Wanderlei Silva for UFC 161
By Chris Hall on Mar 18 2013, 10:30p
Silva's epic brawl against Brian Stann last month has caught the attention of many UFC Middleweights. On Monday, Tavares called out the former Pride champ for a fight at UFC 161.
Wanderlei Silva has become a very popular target for UFC Middleweights. Immediately after Silva knocked out Brian Stann at UFC On Fuel TV 8 he was called out by Tom Watson. Now, the last man to beat Watson has also set his eyes on the former Pride champion.When Tavares spoke with Duane Finley of Bleacher Report a fight with Wanderlei was the only thing on his mind:
Quote:

"I want to fight Wanderlei Silva," Tavares told Bleacher Report in an exclusive interview. "I think the fight with Wanderlei makes a lot of sense and it would be awesome stylistically. I've been coming up the ranks and getting to fight someone I've looked up to for so long would be an awesome opportunity. It is the fight I really want and I hope I get my wish. It would be a dream come true to fight that guy.

"There is a lot that goes in to me wanting that fight. A lot people might not know this aside from my coaches and close friends, but Wanderlei has been my favorite fighter since I was a kid. There are a lot of fighters who have come along since I enjoy watching, but Wanderlei has always been my favorite. When I was growing up he was dominating over in Japan and I wanted to be just like him. I idolized the man. I wanted to fight viciously like him and the persona he carried blew me away back then."
Over the last year Tavares has strung together 3 consecutive decision victories in the Octagon. Most recently, he scored a unanimous decision over Riki Fukuda at UFC On Fuel TV 8. If the UFC grants his wish, he'd like to face-off against Wandy at UFC 161 in Las Vegas, NV.
As for Silva, it's hard to say whether or not he'd be interested in a fight with Tavares. In his last fight, Silva brought Stann at 205 lbs. because the MMA legend no longer wanted to make the cut to Middleweight. While Tavares seems enamored with this fight for more than it's divisional relevance, it's hard to say whether or not the UFC would want to keep booking 185 pounders to fight at Light Heavyweight.
http://www.bloodyelbow.com/2013/3/18...for-next-fight
You're not terribly important to me

Join Date: Jul 2010
Location: Sell me this pen
Posts: 15,507
much better than stupid tom watson and his stupid call out.
---
Jim Norton
Nick Dipaolo
Dave Attell
Dave Chappelle
Bill Burr
Joey Diaz
Colin Quinn
Bob Kelly
Rich Vos
Patrice O'Neal
Louis CK
who?

isn't wandy back at 205 now anyway?
---

Fedor, Mir, Lytle, Serra, Hendo, Chuck, Minowaman, Maynard, Forrest, Hunt
Pickett, Cerrone, Matt Brown, Bisping, Weidman, Barnett, Lawler


Flyweight
Join Date: Nov 2008
Posts: 225
Quote:
who?

isn't wandy back at 205 now anyway?
Ya wand doesn't want to make the cut anymore and frankly I don't blame him. 205 is a more natural weight for him. I think any middle weight would have to fight at 195 or 205 if they want to fight wandy
Yeah **** all these guys trying to jump on a legend when he's on the way out. They won't earn half the respect wand has lost nevermind actually gained.
Sent from
Verticalsports.com Free App
---
Think. It Ain't Illegal Yet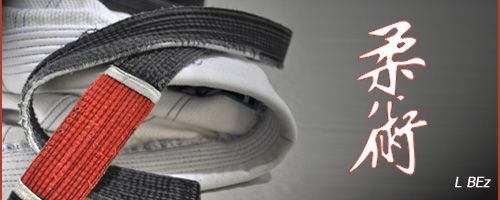 "Discipline Hurts Less Than Regret"
Colossal-weight
Join Date: Jan 2010
Posts: 9,844
Yea, Tavares with a bunch of decision wins over no one that good, deserves to fight Wandy. Yea, put it on a main event of FX....the great AXE MURDERER WANDERLEI SILVA vs. Brad Tavares.

Can't stand when young bums try to call out guys like Wandy.

Wanderlei vs. Forrest, Sonnen once he loses. I still want Wandy vs. Vitor, but Vitor has ROckhold.
After decisioning the mighty Riki Fukuda, who wouldn't call out a legend like Wanderlei?
---
I would be happy with Wandy V Phillipou but i'd rather see him at 205. Tavares is not getting this fight.
---

Flyweight
Join Date: Nov 2008
Posts: 225
Quote:
I would be happy with Wandy V Phillipou but i'd rather see him at 205. Tavares is not getting this fight.
Ya exactly. The powers that be are not going to give wand a fight where the opponent is gonna play it safe. If Wand is fighting someone is getting knocked out.
At least he respects Wandy for the legend that he is and what it would mean to have an opportunity to fight him. The problem though, if I am remembering correctly, is that wandy wants to stay at 205 now. Correct me if I am wrong.
---
mad props: Toxic
Currently Active Users Viewing This Thread: 1

(0 members and 1 guests)
Posting Rules

You may post new threads

You may post replies

You may not post attachments

You may not edit your posts

---

HTML code is Off

---