Bantamweight
Join Date: Oct 2012
Location: Canada, West Coast
Posts: 864
Gracie:Was GSP tipped off to Nick Diaz's 'unique' ground moves prior to title fight ?
---
Quote:
UFC 158 SpyGate: Was Georges St. Pierre tipped off to Nick Diaz's 'unique' ground moves prior to title fight?
By Adam Guillen Jr. on Mar 18 2013, 11:30p
SpyGate! Team Diaz suggests there may have been some espionage prior to the 170-pound world title title that took place this weekend (March 16, 2013) at UFC 158. Cesar Gracie, the head trainer for Nick Diaz, is suspicious of Georges St. PIerre, who he suggests knew what was coming and remained one step ahead of his fighter.
As if backstage altercations, run-ins with the law and steroid accusations weren't enough drama for you, there may have been some additional funny business afoot ahead of the UFC 158 main event between Georges St. Pierre and Nick Diaz at the Bell Centre in Montreal, Quebec, Canada.
Cesar Gracie, Diaz's head trainer, stopped short of saying he had a mole in his camp, a former team member who may have tipped off St. Pierre to what the jiu-jitsu black belt's gameplan was going to be once the fight hit the ground, which it did repeatedly throughout the 25-minute affair.
Because, how else could "Rush" -- who cruised to a dominant unanimous decision victory -- seemingly being one step ahead of Diaz once on the ground?
Gracie explained during his recent stop on "The MMA Hour" when asked if Diaz would beat "GSP" in a rematch:
Quote:
"I think it would have to be a complete gameplan switch on what happened and training a little bit different and everything. There was some stuff, it's almost like "GSP" really knew the moves that Nick was going to do from bottom. It's interesting, you know? That's my idea watching the fight. It was really weird. Because Nick does stuff that's very unique and he hasn't even, he does it in grappling but he doesn't necessarily do it in fighting. And he was doing it more in fighting and it was kind of like, wait a minute, this guy is like one step ahead, he knows exactly...it was kind of odd. Almost like someone from our team, or something, not a current member, you know? I don't know, it was one of those things, but, that's whatever, I don't want to make out an issue at all. I don't know without all the facts."
The Stockton slugger suggested a similar possibility during his post-fight interview with FUEL TV; however, he attributed it to pictures taken by Sherdog's Jeff Sherwood, Pictures of him "snatching up fools in kneebars" during his training camp, which eventually made their way onto the Internet and ultimately in front of the wily French-Canadian.
Hmmm ....
Meanwhile, it's likely that "Rush" is a brilliant student of the game and did his homework prior to the fight to nullify Diaz's crafty submission game. One that might not be all that "unique."
http://www.mmamania.com/2013/3/18/41...erre-nick-diaz
Gracies cry a lot, and are poor sports when they lose and when their fighters lose.
---
This is just stupid.
---
That is not dead which can eternal lie and withs strange aeons even death may die.
---
Think. It Ain't Illegal Yet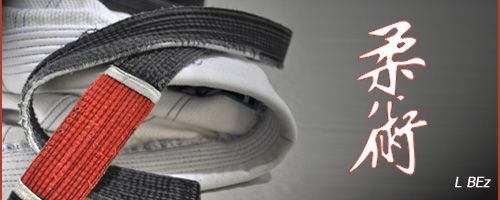 "Discipline Hurts Less Than Regret"
Screw Cesar Gracie. The guy is such an asshat it isn't even funny. Anyone who believes this crap probably also believes the holocaust didn't happen and that 9/11 was a conspiracy.
---
mad props: Toxic
Bantamweight
Join Date: Jan 2011
Posts: 926
I can see why the other Gracie Men dont have a good relationship with Cesar and say that Cesar is a coward who cant do anything for himself. I guess Cesar saw himself in Nick.

GSP could you know.... studied tape and knew whats Nicks tendencies are on the ground? GSP is a student of the game (MMA). If you guided Nick to be like one too, maybe he wouldnt have looked lost against GSP.

Join Date: May 2008
Posts: 11,388
STFU Gracie and teach your guys better submissions off their back if facing a good wrestler.

Simples!
Bantamweight
Join Date: Mar 2009
Location: Ottawa
Posts: 937
Even from a camp that defines 'whiny' and 'bitch', this is stupid.

Thats right guys, it has nothing to do with watching video of past fights/tournaments, training, nothing to do with gameplanning, or GSPs ability to react during the fight, it had to be a spy!

Are we sure this isn't trolling, even for the Diaz camp this is idiotic.
Erm.....Cesar, how about your boy lost because he was fighting a better fighter? I hope that isn't too much to comprehend.

But yeah, sounds like trolling to me. More mindgames from Diaz and his crew.
---
Watch The Trews! True news! Subscribe here!!


https://m.youtube.com/user/russellbrand
Currently Active Users Viewing This Thread: 1

(0 members and 1 guests)
Posting Rules

You may post new threads

You may post replies

You may not post attachments

You may not edit your posts

---

HTML code is Off

---